Win puts Mustangs in line for first place
Stangs set to battle Yuba in biggest match of season
By STEVEN LUKE
The Mustangs head to Yuba for the biggest game of the year tonight with a share of first place on the line.
Thanks in large part to a six-game winning streak that includes knocking off previously unbeaten Solano College, the Stangs have been dominant during the streak with only one game going to five sets and shutting out the opponent in three of the six games.
Each win has been important because they lost to both Yuba and Solano early in the conference schedule and have been playing behind both teams for the entire season.
After a three set win over the Contra Costa College Comets, they now have a chance to catch Yuba as a win would give them matching records of 11-2 with one game left to play.
Head coach Lou Panzella knows this is going to be tough, but believes his team is up for the challenge.
"We lost to them in five at home last time, so we know we can play with them," he said. "There's no fear factor there, so let's just go out and play. I fully expect us to play one of our best matches of the season."
He said he expects their best game, but in the post game huddle after the win over the Comets he told his team that it would be a short night if they played like that, and it wouldn't be in the Mustangs favor.
Outside hitter Anna-Silvia Vega doesn't believe their poor play against the Comets will carry over. She said that they play up to the better competition and expects to play well against Yuba.
"Whenever we play against teams that are a little more difficult we do play up," she said. "I know that when we play our next game with Yuba we are definitely going to play up, and we're going to fight because they are in first place and we are in second, and it's going to feel good if we win."
They aren't just going to have to play up to the competition; they are going to have to play the best game of the year like Panzella said. They will have to be the best they can be because Yuba has a winning streak of their own; an 8-game streak that includes wins over Solano and the Mustangs.
Even if the Mustangs win, they still have one match left against the College of Alameda at home. Panzella believes that game will be just as important because whether they beat Yuba or not a loss to Alameda could cause them to miss the playoffs altogether.
"We have to take care of Friday, and then what ever happens Friday, Tuesday is another big match for us," he said. "So we have to make sure we take care of our business for two more matches."
Solano is right behind them in the standings sitting just one game back and a loss could put the Stangs out of the playoffs all together.
You can catch the final home game of the regular season Tuesday, Nov. 18 at 6 p.m.
Leave a Comment
About the Contributor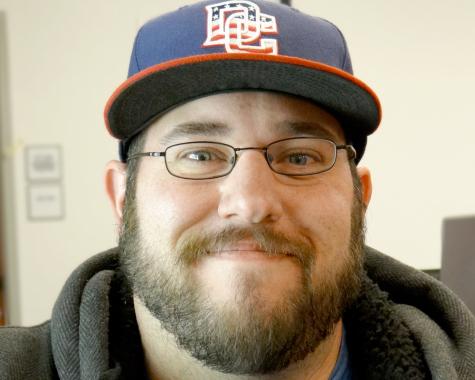 Steven Luke, Sports Editor
My name is Steven Luke and I am currently in my fifth semester at LMC and my third on staff for the LMC Experience. This semester I am the Sports Editor...