Mustangs get ready
Freshman try to earn a spot in fall baseball
A 10-3 loss to the rival team, the Contra Costa College Comets, would be a tough one to swallow in the springtime for LMC Baseball, but in fall ball the final score is not the only indicator of success.
For head coach Anthony D'Albora fall ball is about winning games, but it is more valuable for seeing who is going to step up and take over the roles left behind by the sophomores that moved on.
"If it were up to us we'd want to show up everyday and have 20 hits and strikeout 20 guys and that's great, but in the end what we do in October, who cares, it doesn't really matter," D'Albora said. "We've gotta see the freshman that are getting some opportunities, or even sophomores that are trying to establish in different roles, to prove that they're prepared and ready to compete at this level."
The game against the Comets gave him just that opportunity to see those freshman as six of the nine starting on offense, and three of the five pitchers used, are new to the team or coming off of redshirt seasons.
As the score would indicate there was some room for improvement for the group of freshman who are trying to win a spot on the team.
"There's some opportunities we had to get out of a bad inning with someone stepping up and making a play," D'Albora said. "I think that's our biggest challenge to improve on. We're still looking for the guy who can, whether it is fair to ask him to do it or not, that can make the diving catch in the outfield to end a big inning or to come up with a strikeout when you need it."
The sixth and seventh innings were innings where this was evident as walks and errors kept the innings alive and allowed seven of the Comets ten runs to score.
That's what fall ball is for D'Albora, finding out who can be the guy to put an end to that kind of inning.
In the 2014 season the Mustangs had a lot of guys who could make that play or strike out that batter who have now moved on from LMC, and while it will be tough to fill those shoes, D'Albora is sure that someone will step up.
"There's a handful of guys that have shown they are capable of it (stepping into key roles), and the challenge for us as coaches is who is the guy that can do it everyday," D'Albora said. "We lose a Ryan Lacy who played short everyday for two years, but at some point he was a freshman that had to play his first year and do the things he was capable of doing. Is it tough to replace that guy, sure, but he had to replace someone the year he stepped in."
D'Albora will have plenty of players to choose from to fill each role and fall ball will help him and his coaching staff get a good look at who can fill those roles. For the players fall ball helps in other ways.
Sophomore pitcher Matt Davis believes fall ball helps him get prepared for the season by helping with his baseball skills and finding time to get him into the weight room, but the biggest key is time with his teammates.
"A big thing for me is fall ball helped build a bond with my teammates, which is a big piece to being successful during the season," Davis said.
A strong bond among the team was a key to the success of the 2014 Mustangs and building that bond now could be a key for the 2015 team as well.
The fall season is officially over, but that doesn't mean the Mustangs are finished. They will still be seen practicing and playing intrasquad scrimmage games over the winter as they prepare for the season opener Tuesday, Jan. 27, 2015.
Leave a Comment
About the Contributor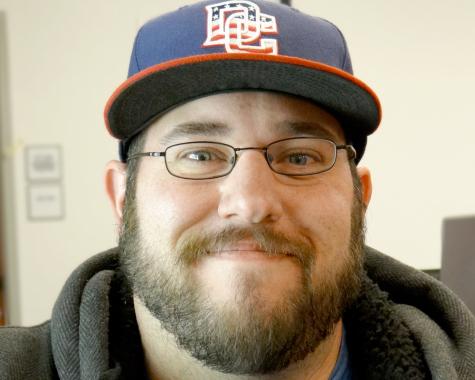 Steven Luke, Sports Editor
My name is Steven Luke and I am currently in my fifth semester at LMC and my third on staff for the LMC Experience. This semester I am the Sports Editor...