Ryan Lacy laced up to lead
Sophomore Ryan Lacy, starting shortstop for the Los Medanos Mustangs baseball team, has lived and breathed baseball since he was a child.
As a youngster, Lacy recalled his passion for the game stemming from just simply watching the likes of Barry Bonds, his favorite player, and the San Francisco Giants, his favorite team, competing.
Lacy played a few different sports, but as he said, "My parents put me into all the sports as a little kid and I stuck with baseball, basketball and football until middle school and I just dropped everything else and focused on baseball."
Lacy started playing at the age of 5 or 6 and recalled, "just loving to play the field and hit." He added, "There is nothing better than getting up to bat and hitting in a big situation to bring in a run and feel like a man."
A 13-year-old Lacy took a trip to Hamilton, New Jersey with the rest of his Tri-Valley Babe Ruth baseball team. They ended up winning the Babe Ruth World Series, where his passion was really solidified.
Lacy played his high school ball as a Monte Vista Mustang in Danville, California and was a stud his senior year, batting .388 with 31 hits, the most on his team, 21 runs and seven steals.
Lacy contests that he hit for a higher average however saying, "actually I hit a little higher than that, they missed a few of my hits. It was more like right around .400," he said jokingly.
Despite losing in the first round of the 2011 CIF North Coast Section playoffs 4-3 to Fremont's Irvington Vikings, Lacy said, "it was a great experience, I loved it. [Head] Coach [Bill] Piona, was a good coach. We didn't really have the success we wanted though, as we didn't bring home a national championship."
Today, Lacy's singular focus and goal is to continue to get better at his craft and eventually become a professional player. He said, "that's the goal, be in the hall of fame."
Although he does not yet know where he will be transferring to, he has gotten some letters from USF and Cal, as well as out of state interest from Washington, Kentucky and Michigan.
He hopes his hall of fame prowess will start "somewhere Division 1," depending on how he does this year.
This season, Lacy would consider his role to be team leader. "I like to be seen as a leader, I am not the most vocal kind of leader, but I like to lead by example," he said.
Mustangs Head Coach Anthony D'Albora seconded Lacy's statement as being a team leader. "I think he is right on there. He is a guy that is great at staying relaxed and having fun while competing. This is an attribute that seems to rub off on those around him. He doesn't have to lead with his words, guys just enjoy competing with him and feeding off the positive energy he brings to the table every day," D'Albora said.
Last season, Lacy hit .296 as a freshman, driving in 29 runs and stealing 11 bases. Despite how well he hit, he acknowledged that his fielding ability is his number one aspect, as well as being a good contact hitter.
In terms of his weaknesses as a player he said, "my weakness is my arm, but I can always just get stronger and stronger. Another is my speed, you can always get faster."
As a shortstop, Lacy tries to emulate some of the greats of the game. "Growing up I watched a lot of videos of Ozzie Smith and Omar Vizquel, I just want to have that smoothness that they had. And now, Brandon Crawford on the Giants, I love his style of play, he has got a great glove," Lacy said.
At the plate, he said he tries to just stay up the middle and would compare himself to a Dustin Pedroia type hitter, without quite as much power.
D'Albora also spoke highly about Lacy's strengths as a player. "I think his biggest strength is that he is aggressive in everything he does. You watch him play the game and you might find a player who runs a little faster, or throws a little harder, but you don't often see someone who attacks the game the way he does. When he competes he has a look in his eye that tells me he's going to get the job done," D'Albora said.
Harkening back to the end of last season, the Mustangs lost a heart-breaking three game series to the Santa Rosa Junior College Bear Cubs. The 16 seed 'Stangs faced-off against the one seed Bear Cubs and took them down to the wire, winning the first game 5-3, but losing a doubleheader 4-2 and 5-4 respectively.
The Bear Cubs went on to win the 2013 CCCAA Baseball Northern Super Regional and competed for the state championship.
Lacy sighed at the mere mention of the Santa Rosa series but said it was a motivational point for the whole team going into the upcoming season. "We were this close to beating them, it took one hit, one extra rep just to get that ball over the shortstops head or over the left fielder's head. It was our motivation all fall to get stronger and prepare for that moment better than we were," Lacy said.
He added that coach D'Albora relayed to the team after the loss that he was proud of how they fought and said that opposing head coach Damon Neidlinger conveyed that they were outplayed by LMC and had given them the best fight they had seen all year.
Lacy is hopeful that the Mustangs can avenge the tough loss and said, "We are looking to do good things, so keep your eye out."
Leave a Comment
About the Contributor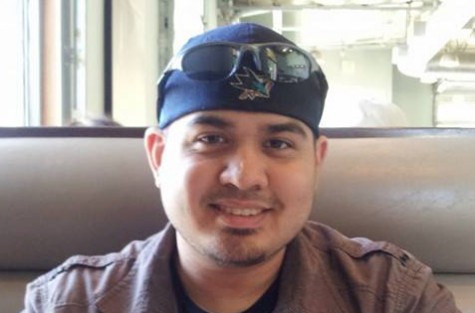 Brendan Cross, Special Projects
Brendan Cross, 22, is a former editor-in-chief and webmaster of The Experience. He is currently the special projects manager.

After graduating from...