Movember 30-day challenge
Off the heels of October, which was Breast Cancer Awareness month, it is now November or Movember according to the Movember Foundation. This movement for men has been around for years, and is now hitting the media this year. The movement requires men to shave clean at the beginning of the month, and then grow a mustache. This 30-day challenge is to help raise awareness to prostate and testicular cancer, but this year mental health and physical inactivity is now apart of the movement.
Movember is mistaken "No-Shave November," but that is a different organization that persuades people to donate what they would spend of grooming their hair to the American Cancer Society. Men tend to want to shave, but they will have to avoid shaving to participate.
The Movember Foundation is so huge, that it has campaigns in 21 countries. More celebrities have yet to join the cause, but American actress and singer-songwriter Emmy Rossum has announced that she will be partnering with the Movember Foundation via Twitter, and will have a huge role in helping raise awareness.
There will be events all month to support the cause, and LMC students/Faculty should join. These events include yoga and motorcycle shows. This may raise awareness for men's health, but women could also participate by encouraging their friends, family or a significant other to grow a mustache and join the cause. Our health is one of the things that help us survive, and staying active this Movember can help.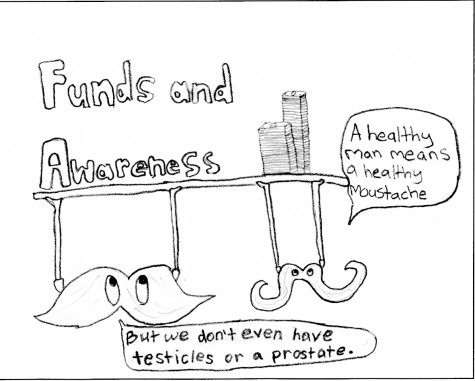 Leave a Comment