Drama tackles 'Project'
The Los Medanos College directing class is bringing the show "Project Serenity" to the Little Theater beginning Thursday, May 5 at 7 p.m.
The story is set in a mental hospital that uses virtual reality technology on its patients to control them.
"It is very indicative of a cyclical paradigm that we live in. We live in a system where everything is against you," said Sergio Ramirez who plays the lead role of Al. "Just because it's a system that's been put in place doesn't mean that it can't be changed or that it can't be overcome."
In this world, Al comes together with the rest of the patients to help break them out of each of their made up worlds.
"By being tested on from a virtual reality system they have to come together and work together to get everyone out of that system," said Jazmin Brehaut.
Ramirez describes the female lead character, Annie, as the key element of the story that brings all of the characters together.
"Annie is the glue and the bridge to every single character," said Ramirez. "It's definitely very important to have a community of likeminded people and just galvanizing movements to change the world."
The show inspired by an activity done in the directing class where all the students had to bring one object from home. Out of all the objects, the one from which students were able to draw the most inspiration from was used to help create the story. In the end, Jose Acosta-Campos's virtual reality goggles won out.
"We had all of these pieces, but then we had to figure out how we were going to connect them all together," said Anise Gonzalez, who plays the female lead Annie.
Brehaut and Acosta-Campos both play characters from within the system that act as close relatives in order to keep patients stuck in the virtual reality system. The longer the patients stay in the system, the more trouble they have recognizing they are in a system.
"No matter what you go through, whether it's the hardest obstacle, you're going to overcome it in the end," said Acosta-Campos about the message of the show. "Anything can be beaten if you put your mind to it.
"Project Serenity" opens on May 5 and runs through May 6, 7, 9, 12, 13, 14 and 16 at 7 p.m. with a matinee showing May 11 at 10 a.m. Only 30 tickets will be sold for the matinee showing for $5.
Tickets will be $7 for students or those with military ID, $10 for the general public and $5 for middle school and high school students with an ID.
Leave a Comment
About the Contributor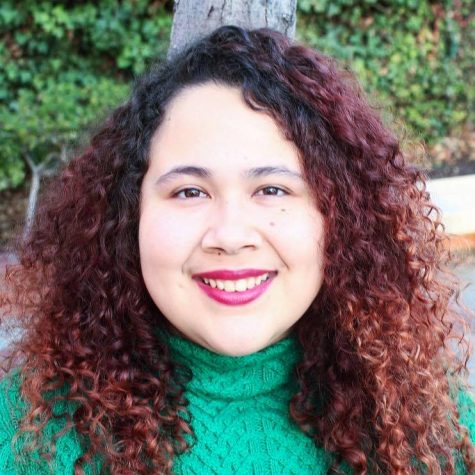 Beatriz Hernandez, Editor in Chief
My name is Beatriz and this is my last semester at LMC. I am a journalism major and I hope to transfer to UCLA.