The struggle for survivial
'Ruined' set to open in early December
The Los Medanos College drama department is bringing the show "Ruined" to the community and will be performed at the California Theatre in downtown Pittsburg beginning Dec. 2 at 7 p.m.
Drama department Chair Nick Garcia will be directing the Pulitzer-winning play by Lynn Nottage, which tackles issues on equity.
"[We're] showing other peoples struggles in life and still finding the beauty and strength in that struggle, allowing people to be proud of where they came from," said Garcia, "To show there's still incredible human strength and kindness out there."
The story, set in the Democratic Republic of Congo, centers on the struggles during the civil war.
"They are definitely ruined emotionally," said Elysse Green who plays Sophie. "My character, for instance, she's ruined. Meaning she is of no use sexually because she was raped in such a horrific way."
Green brought up the problems of performing a play set in a place most people only know from television.
"This is taking place in another country and it's specifically dealing with African women, but it's not a stereotype. It is what it is. It's real life," said Green.
The show is intended to educate the LMC and the community on the issues women struggle with especially during time of war.
"It's a great platform to discuss a topic like rape," said Green "Rape is very serious, but it's not a topic that is often talked about."
According to Garcia, the show will also be worked on in collaboration with the English and Honors departments. In the upcoming weeks before the show there will be a series of public speakers, brought in by the school through an innovation grant, giving speeches addressing issues of equity within the community.
People will also have the opportunity to participate in a Q&A with the actors after the shows.
The actors have advised people to not bring kids to the show, as the content of the production can be graphic.
"Ruined" opens on Dec. 2 at 7 p.m. and runs through Dec. 5.
Tickets will be $12 for students or those with military ID, $15 for the general public and $10 for middle school and high school students with an ID.
"We show how people find hope in hell," said Arionna White who plays Salima, "This isn't just a show that we're doing for fun. These are women's lives. We only get to tell a portion, but this is [real] life that we're living on stage."
Leave a Comment
About the Writer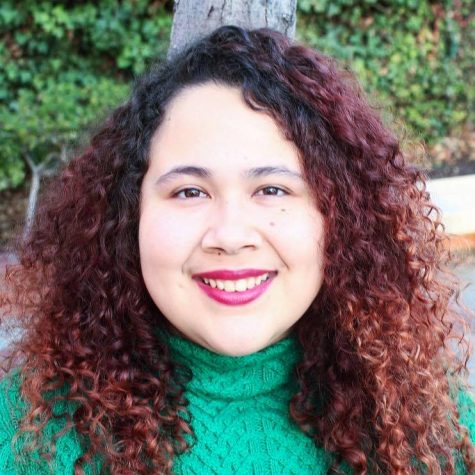 Beatriz Hernandez, Editor in Chief
My name is Beatriz and this is my last semester at LMC. I am a journalism major and I hope to transfer to UCLA.