'Olé' on stage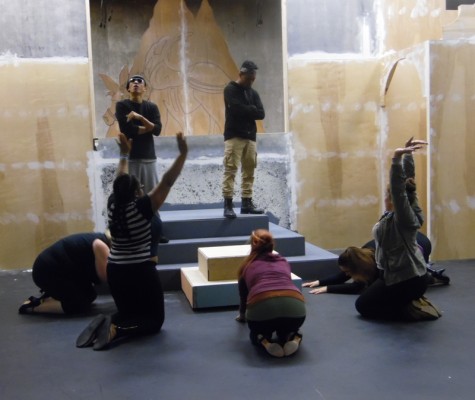 The Los Medanos College Drama Department is bringing the show "Olé for Hollywood" to the LMC community and will be performed at the Little Theater beginning Thursday, Oct. 15 at 7:30 p.m.
Outreach Director Tyrone Davis from the American Conservatory Theatre (ACT) in San Francisco will direct the show. The show will explore the stereotypes of Latino culture in the entertainment industry and pop culture.
"It explores everything from immigration to body image," said Davis. "I hope this play can bridge a gap between people."
"Olé for Hollywood" is a sketch comedy, set at an award show called the "Olé Awards" where every actor in the show will be portraying multiple characters such as Donald Chump or Antonio Bun-deras, which Drama student Claudia Vasquez will be portraying.
"Each character that comes out is presenting an award," said LMC student Tiffanie Moore, "It's like Saturday Night Live meets the Emmys."
LMC student Lenard Jackson, who plays variety of characters such as Chris Shock and Kevin Hurt, brought up the issue of representation on television. Minorities are often portrayed in a stereotypical way and it can be hard for someone to identify with them.
"It's a sketch comedy basically based around stereotypes and generalizations," said LMC student Stephanie Lutz who is working on light and design for the show, "There's some serious issues raised by the comedy itself."
Written by actor and playwright, Cris Franco, the show has won an Honorable Mention for Best Ensemble at the Kennedy Center American College Theatre Festival (KCACTF) in 2006.
Franco has been brought to rehearsals to update the script with more current events and to write original material for the actors so that each person would have the opportunity to play major roles.
"If you are offended, it's going to help you realize things that you need to change about yourself and things that you feel need to change about society," said Drama student Robert Dunn.
A large majority of the show is based on stereotypes and current events involving race and are meant to be a reflection of the negative ways that the entertainment industry portrays minorities.
"We're portraying truth as our society sees it," said Dunn, "Expect to come and be offended, but it'll be a good offended."
"Olé for Hollywood" opens on Oct. 15 and runs through Oct. 16, 17, 19, 22, 23, 24 and 26 at 7:30 p.m. with an 11 a.m. matinee showing on Oct. 21.
Tickets will be $7 for students and those with military ID, $10 for the general public and $5 for middle school and high school students with an ID.
"When people leave here, they're going to leave with knowledge," said Kenny Purizaga, who will be playing award show host Cheech Marinjuana. "It's education through comedy."
Leave a Comment
About the Contributors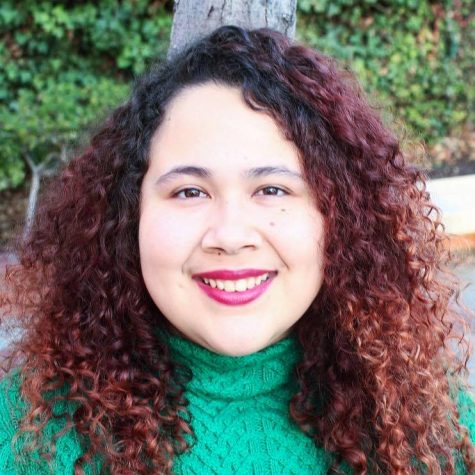 Beatriz Hernandez, Editor in Chief
My name is Beatriz and this is my last semester at LMC. I am a journalism major and I hope to transfer to UCLA.
Jazmine Gordon, Photo Editor
Hello, my name is Jazmine Gordon. I am currently one photo editor. I have been on staff for several years now. I was perspectives editor for three 3 semesters....