Parking fees driving higher in fall
Pass sees potential $11 rise
The Contra Costa Community College District (CCCCD) is currently considering an increase in the parking fees to take effect fall 2015.
According to the Education Code Section 76360, the governing board of a community college district has the ability to increase parking service fees by the same percentage as the increase in the Implicit Price Deflator for State and Local Government Purchase of Goods and Services.
Based on calculations from the California Department of Finance, parking fees have the potential to increase from $40, during the fall and spring semesters, up to $51 per semester. The summer semester could increase from $20 to $26.
The CCCCD has increased the price of parking twice in the past twelve years. In spring of 2010, the most recent rate increase, parking fees went up $5.
"Unfortunately, since that time costs have risen and the dollars generated from parking fees are insufficient to cover the expenditures for maintaining and patrolling the parking lots," said Associate Vice Chancellor and Chief Financial Officer Jonah Nicholas.
Revenue currently being generated from the parking fees is insufficient to cover the costs of services provided by parking and police officers, maintenance of the lots, and repairs.
Currently the District is recommending an increase in the parking fees to take effect in the fall. During the semester prices would increase from $40 to $48. Motorcycles and mopeds would see the cost rise from $25 to $30. For students on the Board of Governor fee waiver, the cost will rise from $20 to $25. There will be no change in the $3 daily parking fee.
In the fiscal year of 2013-14, the total revenue generated from the parking lot receipts totaled approximately $1.5 million. During the fiscal year expenses totaled approximately $1.75 mil. This created a $250,000 shortfall that was a large hit on the fund balance.
The changes are projected to increase revenue within the parking fund by $200,000-250,000 per fiscal year. This will enable the district to cover its expenses and continue to offer the same level of parking services.
The price raise would allow for adequate police and parking officers throughout each campus.
"The increase would help offset the costs related to maintenance," said LMC President Bob Kratochvil.
While students would have to pay $5 to $8 more for a parking permit, the district is looking to provide students with the opportunity for a mid-semester parking option. This would offer discounted parking permits for students who would like to purchase a permit after a period of time has elapsed from the start of the semester.
"The thinking is this will lower the costs for students who take shorter term classes and provide a more cost effective and equitable option," said Nicholas.
Leave a Comment
About the Contributors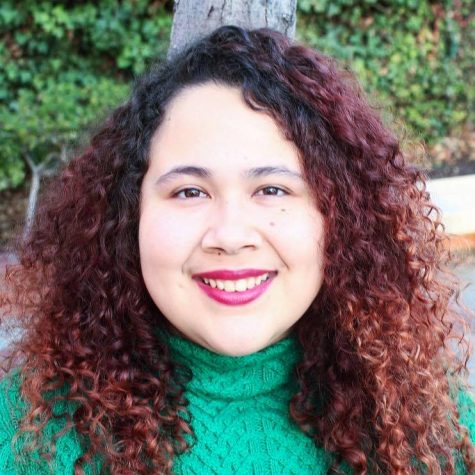 Beatriz Hernandez, Editor in Chief
My name is Beatriz and this is my last semester at LMC. I am a journalism major and I hope to transfer to UCLA.