Spicing things up
Money raised for scholarship
The 5th Annual Soup Cook-Off, hosted by Los Medanos College's Classified Senate, raised a total of $887.16 for student scholarships, which is $50.06 more than last year. The event was held November 11 from 11 a.m. to 1 p.m. in the Indoor Quad.
Linda Maniscalco, the cashier from Admissions and Records, was the chair of the event and aims to raise money for scholarships that will be awarded to LMC students.
"It was a success as many students, staff, faculty and managers all participated for the common good of raising money for student scholarships," said Maniscalco. "Everyone seemed to have a good time and a lot of soup was made, sold, and eaten."
There were fifteen various soup entries from faculty, staff, and even a group of students. Each soup "shot" was $1 each and a bowl with bread was $4. After students, faculty and staff went around tasting the soups, they dropped their vote for favorite soup in the People's Choice Award box.
Tessa Garland, Maria Martinez and a few of their other friends got together and made Chicken Genochi, which included ingredients like chicken, dumplings and celery. It was their first time entering the contest.
"We never made it and just threw it together so it was our first new experience," said Garland.
Throughout the event, there were four judges tasting each different soup. This included student Taima Miller, Athletic Counselor Michelle Mack, John Schall from Marketing, and Kenny Purizaga from Disabled Students Programs & Services (DSPS).
At the end of the event, the winners of the contest and raffles prizes were announced. The winners of the judges' choices were: 1st place Kathy Griffin from Human Resources/Business Office for SpongeBob Squarepants Clam Chowder; 2nd place Shannon Quigley for Kale Curry; and 3rd place Robin Armour for Chicken Enchilada Soup. The winner of the People's Choice Award was Extra Loaded Potato Soup by Melina Rodriguez from Workforce Development Programs.
"I've never seen such a big turnout for something as simple as soup so I thought it was really fun," said student Olivia Granger.
Not only did the event help to raise money for student scholarships, but faculty, staff and students enjoyed participating in the event whether they were the ones creating or tasting the variety of soups.
Leave a Comment
About the Contributors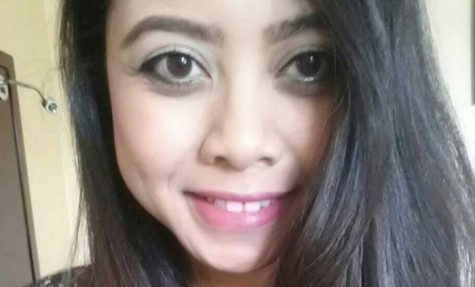 Rattana Kim, Writer
Rattana Kim, 19, is in her third semester of journalism at Los Medanos College, and it will be her second spent as features editor for The Experience....