Chancellor search moves forward with single candidate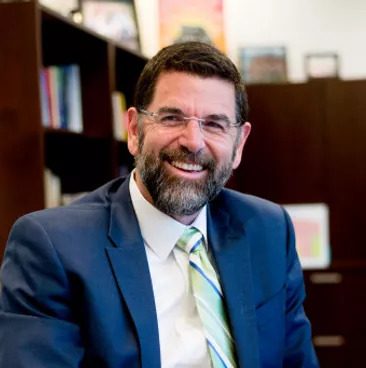 The Contra Costa Community College District's search for a new permanent chancellor made significant progress last Friday, Sept. 11 when the Governing Board narrowed its field of candidates to two, Bryan Reece and Raul Rodriguez. But that field was reduced to one Wednesday, Sept. 16, when Rodriguez decided to remove his name from consideration.
Despite Rodriguez's sudden withdrawal, the board announced it will still move ahead with the public forums featuring candidate Reece scheduled Thursday, Sept. 17 at each college campus, as well as the district office. Members of the LMC community can weigh in and meet him virtually on Zoom from 3 to 4 p.m. The links to each of the four scheduled forums can be found at the district website.
According to the district's Communications and Community Relations Director Timothy Leong, in a press release, those who attend the forums can provide feedback on the candidate through a comment box created for "input that will be shared with the governing board for their consideration."
Reece most recently served as President of Norco College from 2017 to 2019 and before that he was Vice President at Crafton Hills College from 2013 to 2016. Reece also served as a political science professor at Cerritos College for 16 years. The press release announcing the finalists stated, "Under Dr. Reece's leadership through a deeply collaborative approach, Norco College started the prison education program in partnership with California Rehabilitation Center." The college also received national recognition for its expanded veterans program.
According to The Press-Enterprise, Reece was a popular figure with Norco College faculty and students and his abrupt termination caused a stir among them. The decision of the Riverside Community College District's board of trustees to terminate without stating a cause led to a couple petitions of support, seeking that the decision be reversed.
While Reece has a long history of work at multiple community colleges, he has already drawn some criticism from United Faculty, the union that represents faculty members from the three district colleges, Contra Costa, Diablo Valley and Los Medanos. The main criticism, according to a review published by United Faculty, is Reece's "general lack of senior-management experience." UF scored the finalist on a report card which can be viewed here.
Prior to Rodriguez withdrawing his name, concerns were raised about both candidates and the rushed nature of the search itself. At the most recent Academic Senate meeting on Monday, Sept. 14, United Faculty Executive Director Jeffrey Michel highlighted the union's misgivings.
"I think a new chancellor could really be a positive force in this district, but the two people that they've put forward make me wonder why they didn't fail the search," he said. "Mr. Rodriguez has a track record that's just phenomenally long and just appalling, and the other guy Bryan Reece, he looks like a nice guy who would be in over his head."
According to Leong's press release, after receiving feedback from the public forums, the board will conduct a final interview of the candidate in a closed session on Tuesday, Sept. 22, with plans to announce its decision soon after.
"If the Governing Board decides to offer the permanent chancellor opportunity to Dr. Reece, contract negotiations will begin," he wrote.
The board's next scheduled meeting will be held Wednesday, Oct. 14, and if there is a contract offer, it will be voted on at that time. To attend the meeting, you can find more info on the district website.