HBCUs bring opportunity to LMC
Transfer fair provides more future options for students
The Umoja Scholars Program held the first Historically Black College and University Regional Transfer Fair at Los Medanos College in the indoor quad Tuesday, Nov. 17.
Recently California Community Colleges and nine HBCUs partnered to help students attending California Community Colleges make an easier transition to HBCUs.
Five college representatives from Fisk University, Stillman College, Talladega College, Tuskegee University and Wiley College were present to offer students information about their respective colleges and universities.
Along with offering the LMC community the chance to go to this event, students from the local Antioch, Deer Valley, Pittsburg, Heritage, Liberty and Freedom high schools were also in attendance.
"Back in March of 2015 all California community colleges signed a transfer agreement with nine HBCUs," said Umoja co-coordinator Faith Watkins. "It gives them another option."
Students looking to transfer to one of these colleges are required to have at least a 2.5 GPA and 30 transferable units. They also accepted on-site applications for qualifying students.
"They're able to apply right here, right now," said Talladega College admissions counselor Sherissa K. Gaitor.
Colleges such Fisk University who were not offering on-site admissions, had a representative willing to look over transcripts and give advice to students looking to transfer.
"Do your research, pick the school that benefits you and your personality," said Fisk University admissions recruiter Jason Harrison.
One of the colleges offering was Stillman College, located in Alabama. Transferring students have the opportunity to fill out an application for the college on the spot.
"The difference is pretty much the home-vibe," said Stillman College admissions recruiter Shambria Davis about the difference between other 4-year institutions and HBCUs. "HBCUs are geared toward African-Americans, but all races are welcome."
Stillman is also offering a Transfer Scholarship of up to $4,000. In order to qualify, students must have a minimum of a 3.0 GPA and at least 24 transferable hours.
Afterward a workshop on how to transfer to an HBCU was held from 1 to 2:30 p.m. in L-109. There, students had the chance to receive information on the HBCU transfer agreements and more information on the colleges.
"[HBCUs are] going to have a smaller environment, smaller classes and cost less," said Gaitor.
Student Ola Oyedeji expressed interest in speaking to representatives and attending an HBCU after getting advice from her Umoja counselor to attend the event.
"I feel like it will be a good experience. Plus I get to leave home. I want to be away from my parents for a little while," said Oyedeji "I feel like because it's a historically black college it's more unified."
The Umoja Scholars Program also had some music playing in the background and sold hotlinks and hot dogs.
Leave a Comment
About the Contributors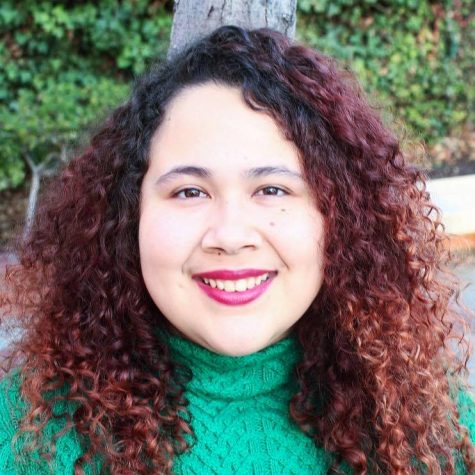 Beatriz Hernandez, Editor in Chief
My name is Beatriz and this is my last semester at LMC. I am a journalism major and I hope to transfer to UCLA.