Complex frightens students
Darkness among the many issues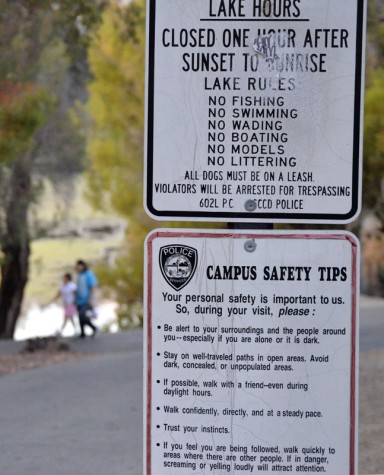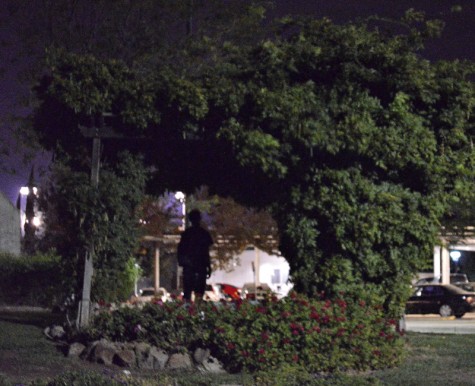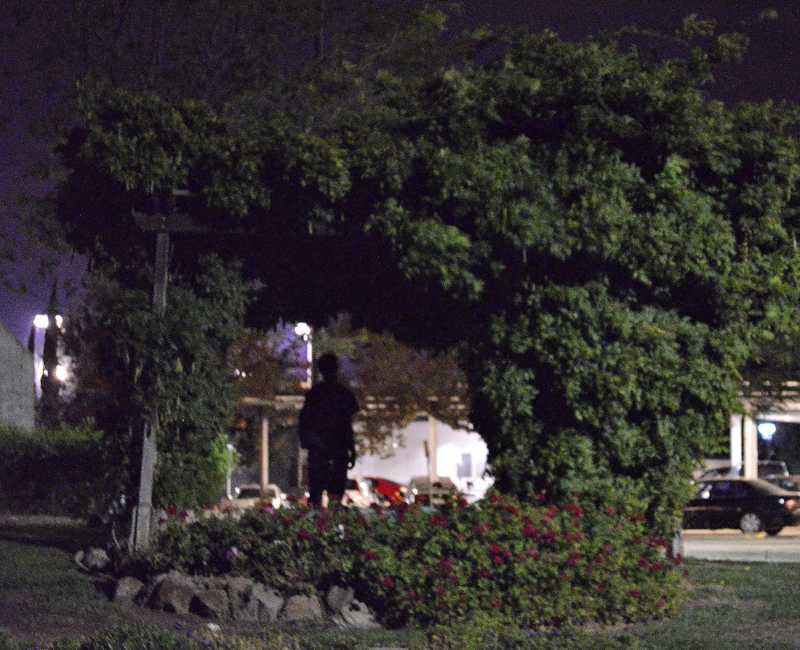 With tall cement walls and standing three stories tall, the Los Medanos College Complex can be intimidating at first glance, but some students have come to fear the building and its surrounding areas.
The first floor of the college complex, an area that some students are leery to spend time, is where the district police services are located. When night classes let out, the darkness may cause concern for some students.
"We get a lot of calls from students who ask us to escort them to their cars, especially in the winter when it starts getting darker earlier. We want people to know that this is a service we are happy to provide to them anytime, day or night," said Police Lieutenant Ryan Huddleston.
Although the first floor of the college complex is not as brightly lit as the other floors, it is not completely dark. The lights in the college complex are set to a photocell. This means that as soon as it begins getting dark outside the lights will start to turn on.
"It doesn't strike me as being a problem," said Russ Holt, LMC Buildings and Grounds Manager, who had not heard any complaints about the safety of the complex, "I'm mostly here during the day, so I wouldn't know if any of the lights were out. If the lights are going out, we would like someone to tell us."
If students don't have a problem with the lighting in the college complex, another concern are the people, who may or may not be students, outside the complex. Specifically near the Honors Program Portable and amphitheater on the ground level of the college complex. Although these structures are not inside the complex, students still use them on a regular basis, and their safety and comfort are a priority.
"I did hear about a guy and a girl who had their bags stolen by a group of people who told them they had guns," said LMC student Taylor Gonzalez. The incident Gonzalez referred to happened during the 2014 fall semester. "They ran into the building and used our phone to call the police. The police came down, asked if they were able to give a description and asked if they were ok. I don't know what happened to them after that."
Since LMC is an open campus, outsiders can mingle with students and staff, potentially causing problems.
"It makes me feel suspicious. Like, what if that was me? I've never had problems here. Most people just want to get to their cars and go home. The closer you get to the lake, it gets a little more shady." said Gonzalez.
Another element that contributes to the distaste toward the college complex is smoking and other drug use.
"Back behind Lot C, there are a lot of people smoking weed. I haven't seen a lot of violent stuff, that's rare. I feel pretty safe and I park in Lot C," said Stefan Ahrendt, an LMC student.
Like Gonzalez, Ahrendt too feels that the area near the lake is a bigger safety issue than any of the incidents in the college complex.
"I think someone get beat up pretty bad over there," said Ahrendt.
For students who feel nervous walking to and from the college complex, the police services office can be reached at (925) 439-1505.
Leave a Comment
About the Contributors
Joseph Delano, Contributor
Hi! My name is Joseph Delano. I am 27-years-old, hailing all the way from Bethel Island. I have been at Los Medanos College for 8 years… for you math...