Standing up for vets
"I feel pretty doggone good," said 64 year-old Vietnam veteran Charles Johnson.
Johnson and some 300 other veterans bused in from all over the Bay Area and were able to take advantage of the myriad of services provided by Stand Down on the Delta, a 4-day outreach event primarily for homeless and otherwise at-risk veterans.  The extended weekend event was held Sept. 11 to 14 and included a health screening conducted by the students of the Los Medanos College Nursing Program.
"It went as smoothly as it could," said nursing student Alyssa Fumar. "You have 30 students working with 300 people."
Inside the fairgrounds was a one-stop shop for various services, from a free-book tent to hot meals. Delta Veterans Group, the coordinating organization behind the event, wanted to improve veterans' access to services that perhaps had eluded them in the past.
"It was the very first Contra Costa Stand Down, so it was amazing to capture so many people in need and provide so many services but it definitely needed some tweaking," said nursing director Sharon Goldfarb. "We had them come in and talk about their general health history, [then] we'd take their blood pressure, their heart rate, temperature, [check for] skin conditions. Then they'd either go to the medical warehouse across the way, where they could be looked at by a doctor, dentist, or optometrist, or they could enter the fairgrounds."
In addition to various medical and health support given by those providing their services, judges from Contra Costa and Alameda counties were also there to help veterans sort out citations, and Johnson was able to get a new ID from DMV, in addition to some new clothes.
"I'm pretty happy, it could've been better," Johnson said. "They ran out of pants and shoes," he said, referring to the lack of average shoe sizes. "You see a lot of small guys around here walking around in size 14s."
According to DVG's mission statement, its goals are "simple." Goals that are desired to "bring together all of the various Veterans Service Organizations, [and] remove the barriers and walls that frequently exist between these organizations."
The Department of Veterans Affairs has come under heavy criticism in recent years for its sluggish response when it comes to healthcare claims, which is even more dangerous for homeless veterans with illnesses like diabetes or hypertension.
"As you're homeless and don't have any access to insurance or healthcare, you're not able to maintain your health," said Fumar. "So things like medication running out, not being able to see a primary doctor for follow up, having an illness and it getting worse… I'd ask them if they had medication and they would tell me it ran out months ago."
Aside from physical ailments, many homeless veterans deal with mental illnesses like post-traumatic stress disorder, or PTSD.
"When we designed the triage, we wanted to make it so it was very approachable," explained Fumar. "I went through their health, then I would ask, 'How are you emotionally?' and then it's like an open door, a floodgate.  They're like 'Yeah, I have a history of PTSD, I can't sleep at night, etc.' "
For the LMC nursing students, the event provided valuable experience, and the triple digit heat and fast-and-furious pace was something they probably wouldn't get in a classroom setting.
"In the past, the nursing students did very traditional hospital rotations," explained Goldfarb. "But my vision is to use the intellectual capital of the LMC nursing student to help the very real needs of the community, to have a positive impact on the health of this community. I feel very proud of the nursing students, real good was done."
The veterans seemed satisfied with the care as well.
"They did a good job," said Johnson, "they gotta learn somewhere."
Leave a Comment
About the Contributors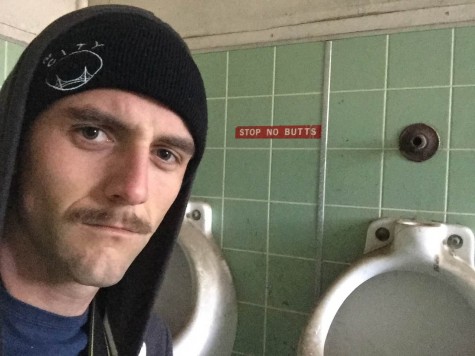 Tyler Mortimore, Staff Writer
I graduated from Rio Vista High School in 2010 and goofed around for a couple years before registering at LMC in spring of 2013. I continued goofing around...