Fresh talent welcomed
Cefeteria has new manager
This spring 2014 semester, Los Medanos College welcomes new Cafeteria Manager Jackee Kim from Fresh & Natural Corporation. This corporation is the vendor that hosts LMC's cafeteria.
This change of management was due to a need for better service according to Chief Operations Officer (COO), Norma Moreno.
"The service overall was good but we expected more. We expect excellence," Moreno said.
Moreno also commented that Jackee Kim "fits perfect for LMC." She has over 11 years of experience with Fresh & Natural and even greater years being a part of the food industry. Kim has previously worked at several locations, including community colleges like Ohlone College and medical centers like Kaiser Permanente.
This transition into LMC has been seamless for Kim. Being able to transfer from Kaiser Permanente, Kim was excited to come to LMC. She prefers and enjoys working at community colleges the best.
"Working at Kaiser was too hard," she said. "I had to open seven days a week, no breaks, and I really think that coming to college for young people, taking summer break, winter break, spring break is a good thing for me."
Kim hopes that she will continue to be a part of LMC until she can retire.
"Whenever I go some place, I stay there a long time," she said.
Due to Kim's extensive experience, she is innovative, hardworking, and shows excellent customer service skills as well as a "great cook" according to Moreno. Within the time Kim has taken over as Cafeteria Manager, many changes have occurred. The salad bar is now doubled, different specials are available each day and there is a greater variety among the foods being sold. For example, there are more various types of sandwiches and wraps, such as turkey cranberry wrap, tuna, or avocado.
Kim is trying to push for healthier choices for the students. "My focus is healthy food and that's why I put more salad bars," she said.
Although Kim does recognize that students tend to go for the junk food such as the hamburgers and fries, she does not plan on abolishing those. Instead, Kim is thinking about adding a "combo meal" to the grilled menu. Students often buy multiple items from the grilled menu so adding the combo meal would ideally make the prices cheaper for the grouped items.
Kim is able to understand the needs of the students. Being a mother of two, who have both recently graduated from college.
"I understand. I raised two kids and they always tell me, 'mom, some schools are really expensive to afford food and some students don't have much money.' So we have thought about that side too," she said.
Moreno admitted that food prices have gone up over the years, but both Natural & Fresh and LMC work together to negotiate reasonable prices that students are able to afford. Prices range from the cheapest being at a $1.50 to no higher than $6.95.
In addition to helping to improve the lives of students, Kim aims to start catering for the LMC employees. Kim's specialty is catering and she wishes the staff would stop ordering food from outside for their meetings.
"I know this school has a budget and with the limited budget, I could feed them," Kim offered.
With many new, creative ideas, Kim hopes to continue to improve the quality of the cafeteria in order to meet the needs of both the students and employees. If there are any questions or concerns, Kim can be reached at [email protected] and Moreno can be reached at [email protected]
Leave a Comment
About the Contributors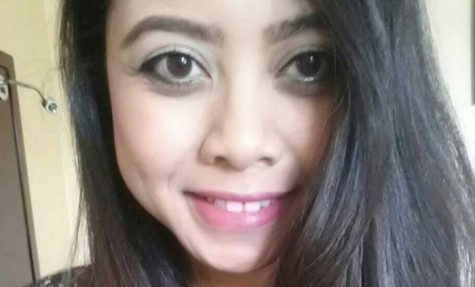 Rattana Kim, Writer
Rattana Kim, 19, is in her third semester of journalism at Los Medanos College, and it will be her second spent as features editor for The Experience....