Numbers a forte for manager
A'kilah Moore ready to take on new challenges
For A'kilah Moore, new dean of Math and Sciences, the subject of math had always been relatively easy to her.
"I always loved math since I was a little girl," she said.
Growing up, Moore's grandfather was a landscaper. He sparked her interest in math at a very young age.
"My grand dad would give me how much sow to give for land," she explained.
Moore liked the challenge of math and being able to solve problems. She went to Spelman College to major in math but didn't exactly know what career to pursue. Moore knew that she did not want to be an engineer or be involved with any STEM-related career despite the numerous scholarships that were offered for those fields.
It wasn't until graduate school that she knew she wanted to teach math. In graduate school, it was a requirement that graduate students had to be a teacher assistant. A course had about 100 students and the students would be divided into groups of 20 for the teaching assistants. Moore found her love for teaching during the time of a being a teacher assistant.
After Moore received her M.S. in Mathematics from Howard University and Ed.D. in Educational Leadership from Saint Mary's College, she taught at Contra Costa County College before becoming a full-time faculty member in the Mathematics Department at LMC in 2002.
Since then, Moore has remained actively involved with LMC during her time here. She was previously the Umoja Scholars Program Coordinator and still keeps in touch with her students. Moore believes it was an excellent experience.
"It gave me the opportunity to give back to African American students and encourage them in areas where scores are low in math," she said. Moore has also served as Department Chair, Faculty Senate President, Faculty Research Lead for the Faculty Inquiry Network Grant, and Interim Dean of Liberal Arts and Sciences.
Although Moore has moved on from teaching math to becoming Dean of Mathematics and Sciences, her goals in education remain the same with the addition of a few new goals as well. With her leadership background skills, she hopes to be a good, supportive leader."I want to make sure my students and faculty are doing well with issues they may have," she said. "If there are no issues, I will set goals to do better."
As a self-starter and leader, Moore continues to stay busy outside of LMC.She is a mother of three children, in which two of her children play a variety of sports.Moore gives release of all the stresses with exercising at the gym, running, traveling, and spending time with her family.
Leave a Comment
About the Contributors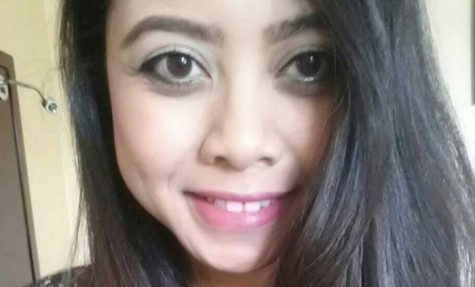 Rattana Kim, Writer
Rattana Kim, 19, is in her third semester of journalism at Los Medanos College, and it will be her second spent as features editor for The Experience....