Three new deans ready to lead
The Fall 2013 semester brings new changes, in which Los Medanos College welcomes three new instructional deans: Nancy Ybarra, Dean of Liberal Arts; A'kilah Moore, Dean of Math and Sciences, and Natalie Hannum, Dean of Career Technical Education and Social Sciences.
"I am excited about the individual and collective contributions that these talented educators will make to the LMC family," said President Bob Kratochvil in an email he sent out to faculty and staff prior the deans' assumed roles.
Ybarra, Moore, and Hannum joined the administration on July 1.
However, Moore and Ybarra have been a part of the LMC family for many years.
Ybarra came to LMC as a Learning Specialist in 1980.
"I tell my students I always wanted to be a teacher from the time I can remember at five years old," she said.
She went on to become a part of the English Department in the 1990s as an instructor for Basic Skills courses. Ybarra has served in a variety of leadership roles throughout the years, such as Professional/Development/Nexus Coordinator. She has been the Department Chair for English/ESL for the last three years. Ybarra has also held various statewide leadership positions, such as an instructor in the California Basic Skills Leadership Summer Institute and a member of the California Community Colleges Academic Senate Basic Skills Committee.
Another longtime faculty member of LMC is A'kilah Moore, who has been a part of the Mathematics Department since 2002. The transition of being an instructor to becoming Dean has made it easier with the help of several leadership roles at LMC, such as Department Chair and Umoja Scholars Program Coordinator. During 2012-2013, Moore has served as the Interim Deans of Liberal Arts and Sciences. On a state-level, Moore has held presentations for conferences such as American Educational Research Association.
"As an instructor, it helped prepare me and learn to be a leader. I also had experience from being the Faculty State Senate," said Moore.
Natalie Hannum is a brand new addition to the LMC family but is no stranger to education. Hannum came from Moreno Valley College, where she served as the Department Chair for the Public Safety Education and Training programs. She held several other leadership roles, such as the Chair of the District Curriculum Committee for the Riverside Community. Hannum has recently served as Director of the Fire Technology and Fire Academy Programs for RCCCD. Prior to her roles in education, she was Captain of the California Department of Forestry and Fire protection for 14 years.
With the experience the deans hold, Vice President Kevin Horan hopes they will bring new view points and experiences to LMC and continue to improve on the work and accomplishments.
"Each of our new Deans bring different strengths and sets of experiences to their new position," Horan said, "they are not only exceptional leaders in their fields, they are each strong collaborators, which was a priority for us during the interview process."
Hannum, who had lived in Southern California for the past 15 years, was attracted to LMC due to the similarity of demographics with Moreno Valley College and the location of having the best of both worlds, being close to the city and suburbs. In her spare time, she loves to hike, travel, and spend time with her family.
Moore is also an active individual who loves to squeeze in time for the gym and travel with her family when she is not bringing her three young children to practices for a variety of sports.
Ybarra also keeps busy by being a member of a book club, hiking, cooking, and spending time with her family.
Leave a Comment
About the Contributor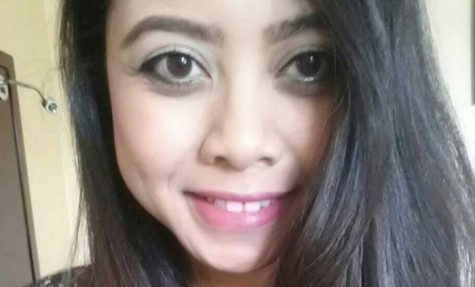 Rattana Kim, Writer
Rattana Kim, 19, is in her third semester of journalism at Los Medanos College, and it will be her second spent as features editor for The Experience....