Beyoncé takes struggle and makes 'Lemonade'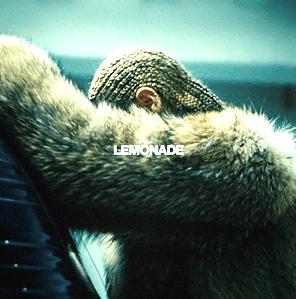 Beyoncé released her sixth studio album "Lemonade" this past Saturday and did not disappoint. The album includes 12-tracks and an hour-long film — adding additional context to the songs — that debuted on HBO. As a longtime Beyoncé fan, I truthfully believe that this is her best album to date. Although fans had a glimpse of her mysterious personal life back when 2011 album "4" was released, "Lemonade" showcases a more fragile and vulnerable side to Queen Bey that most people may not be used to hearing from her. This album makes her seem more human and real. Up until now, everyone has put Beyoncé on this God-like pedestal, but it feels like this time around, she's brought herself down to Earth a little. The album is honest and it seems as if what she went through has brought her closer to us mere mortals.
The album and its film take you through the story of a heartbroken woman – likely Beyoncé – who was betrayed by her cheating husband. As the story goes on, the film depicts the different stages of grief – intuition, denial, anger, apathy, emptiness, accountability, reformation, forgiveness, resurrection, hope and redemption – each flawlessly serving as transitions between songs, during which Beyoncé recites poetry from Somali-British poet Warsan Shire.
The opening song, "Pray You Catch Me," is a speculation that one has about their significant other being unfaithful. The song begins with a hard beat that made me feel as if she might be starting off with an upbeat, R&B sound, but the overlay of her voice has an enchanting transition that then turns the song into a soft, sad ballad setting the lyrical tone for the rest of the album.
"Lemonade" isn't sonically cohesive — the songs have different sounds to them and are all over the place in terms of genre — and feature everything from Americana to calypso. But the accompanying film helps provide context and structure to the songs. The start of the album made me feel like I wanted to fight my imaginary cheating husband, but as it went on, I found myself discovering my worth, then realizing I deserve better, finally feeling like I needed to forgive everyone who has ever done me wrong.
As far as Beyoncé switching up her sound goes, "Daddy Lessons" experimented with folk and soul, successfully tying the genres together. Beyoncé gives fans a rock anthem with "Don't Hurt Yourself," featuring White Stripes front-man Jack White. The song fits into the film's 'anger' segment and gives me Alanis Morissette's "You Oughta Know"-vibes.
While there's nothing about this album I don't like, I wish it received more substantive feedback. I feel like the drama surrounding who "Becky with the good hair" is took away from the artistic impact of "Lemonade." People stopped listening to the music for themselves, stopped watching the film and put what was important on the back burner to feed their need to know about celebrities' lives who don't pay their bills. "Lemonade" is not just Beyoncé's story — it's something many women have gone through, and it is important for people to realize that.
I suggest watching the album's accompanying film first so you can fully appreciate each song and each emotion they evoke, because it's one big emotional rollercoaster. It will give you a better understanding of the story Beyoncé is telling.
The important thing to note about the film is the message it's sending — it's relatable to all women, but for black women especially. She samples Malcolm X's speech "Who Taught You to Hate Yourself," in which X says, "The most disrespected person in America is the black woman. The most unprotected person in America is the black woman. The most neglected person in America is the black woman." The film is about the strength and power of black women and she uses his words to highlight this.
Beyoncé includes a cast made up of all black women, featuring famous faces like Serena Williams, Zendaya, Quvenzhané Wallis, and Amandla Stenberg. She also gives a nod to the Black Lives Matter movement and includes the mothers of Trayvon Martin, Mike Brown and Eric Garner in the video for "Forward." I feel like one of the things she wanted to say is that black women are not just the "strong black women" cliché that society paints of us. What makes us angry, happy, sad, powerful, compassionate and strong make us who we are and it's OK to have those insecurities and moments of weakness.
With "Lemonade," Beyoncé gives us both her best and most personal album yet, and once again proves herself more than worthy of the throne.
Leave a Comment