Giving another chance for life
Los Medanos students and staff were given the chance to save lives last week as drives for both blood and bone marrow were held on campus.
LMC's Alpha Gamma Sigma club partnered with the Be The Match bone marrow registry March 28-30 on the outdoor quad. Students were asked to join the registry by giving a cheek swab, which provides a DNA sample that can then be potentially matched to someone with a disease like leukemia.
AGS Vice President Ines Torres, who was working the booth, explained that there is a huge need for marrow donors.
"There are over 14,000 patients in need of marrow transplants, and the need for minority donors is even greater," said Torres.
Because marrow transplants require DNA matching so the recipient's body will accept the new marrow, people typically have to donate within their ethnic groups, Torres explained, and there is a dire lack of non-white donors. The disparity is even worse when it's narrowed down from Latin to more specific regions such as Guatemala or Peru, for example.
"We've won the contest for most registrants the last two years, and with such a diverse campus, we hope to do a lot of good," said Torres.
On Wednesday, March 30 students could follow up their cheek swab with a blood donation in the LMC Library.
Blood Centers of the Pacific dropped in for their Cesar E. Chavez Blood Drive Challenge.
Students had the choice between the 15-minute big needle, whole blood donation or the half-hour ALYX donation, which filters your blood through a machine, taking about a cup of red blood cells and returning the plasma and saline back into the body, leaving the donor less dehydrated than they would be after a whole blood donation.
"The machine does everything," said phlebotomist Kathryn McClelland. "We just have to test it and then it's ready to go, it's mostly for trauma patients."
Turnout was lower than expected, but some students were donating for the first time.
"I've always wanted to, I missed out on it last time," said Andre White. "It didn't take as long as I thought it would."
Once their donation was over, students were directed toward the state-mandated recovery area, where they were greeted with all sorts of snack foods — everything from Oreos to trail mix — as well as beverages.
Munching on a granola bar and sipping an apple-flavored Capri Sun, White said he was glad he donated.
"You gotta help the people in need," said White. "They may end up helping you back."
Leave a Comment
About the Contributor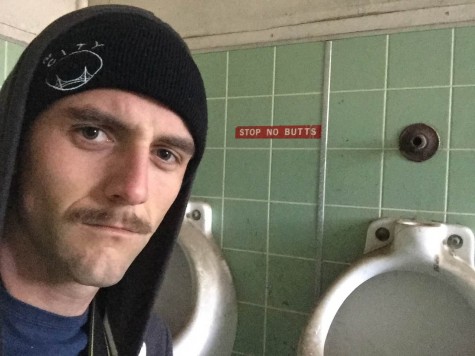 Tyler Mortimore, Staff Writer
I graduated from Rio Vista High School in 2010 and goofed around for a couple years before registering at LMC in spring of 2013. I continued goofing around...