First years stand out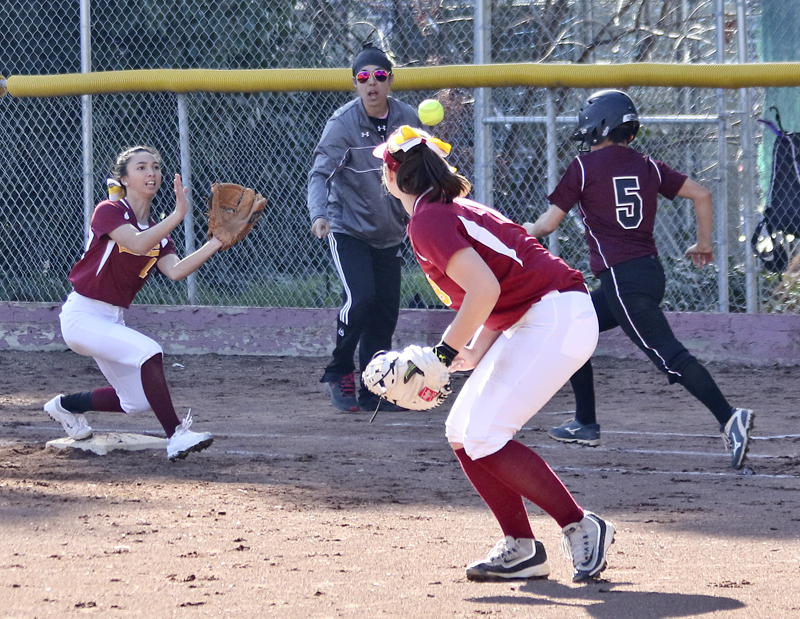 Community college is the illustration of an alternate path from the popular and inevitable four-year institution road. This is the case even for student athletes.
Student athletes that come to schools like Los Medanos College for sports come to finish their grind playing the sport they love just for fun or with hopes to hit the next level.
But there are teams like LMC softball that have struggled to put up numbers on its roster, resulting in lackluster performance from the team in recent seasons.
The biggest obstacle the Stangs face is the fact many players on the team put this team at the bottom of their priorities, according to head coach Tim Rogneline.
"Some of our players have to put schoolwork and family before us," said Rogneline. "The fact that there isn't as big as an opportunity to play pro ball compared to other sports makes it less motivating."
Rogneline said that the team has only had the entire team together one time this season, and it has reflected in the team's performance. They are currently 3-4.
Some of the team's key players are the few new recruits on the team.
Two players that the team has to rely on are freshman Shay Siino and Mary Borlongan, who serve as the two starting pitchers for the short roster. They have also produced at the plate, as Siino is hitting .538 and Borlongan is at .593.
"I wanted to play at LMC because I really couldn't stay away from this game." Borlongan said.
LMC's veterans have also produced for the team, such as Ashley Derby who lead the state in batting average as a freshman. This season she is at .429 with two home runs.
One aspect that Rogneline says his program has excelled in is maintaining a high GPA throughout the season, which at one point he said five of the LMC players were named academic All-State players during his tenure.
The lack of players has been a consistent issue for the program. The Stangs look to continue the season on a strong note.