Mustangs Trounced by 30
Big plays the momentum killer
Despite a nice crowd and an early touchdown from the Mustangs, the football home opener quickly derailed as the Merced College Blue Devils caught fire from the second quarter on and defeated Los Medanos College 44 – 14.
An 11-play, 70-yard first-quarter drive engineered by quarterback Julius Mozee, ended in a 6-yard touchdown pass from him to freshman wide receiver Jacob Puente. The two-point conversion failed however, which left the score 6-0 in the Mustangs favor.
The lead did not last long as a 12-minute, 35-second span from the second to third quarter saw the Blue Devils rally with 27 unanswered points of their own, featuring two touchdowns from running back Stephon "Scooby" Cross, one on the ground and one through the air. He finished with a team high 7 receptions for 130 yards. His quarterback, Randy Jones, also filled the stat sheet nicely, completing 20-28 passes for 348 yards and two touchdowns.
The Mustangs made it interesting late in the third quarter as Mozee floated a ball perfectly down the sideline to sophomore wideout Angelo Moore, who made an over-the-shoulder catch with a defender closely trailing him for a 22-yard score. A successful two-point conversion pass made the score 27-14 and kept LMC within striking distance.
Big plays from the Merced offense in the fourth frame kept the Mustangs at bay as running back Justin Stefani had a 55-yard run that led to a field goal and a 42-yard touchdown run later in the quarter. A 90-yard pass from Jones to kicker and wide receiver Noah Croninger set up a 2-yard touchdown run by Stefani that sealed the game for the Blue Devils.
LMC head coach Chris Shipe said his squad did not build on their promising drives early in the game.
"After we put that first touchdown on the board, we could never get back into control with the momentum," he said.
Shipe also spoke about what he took from last season's 19-16 win at Merced for their home opener in application to this game.
"You're always going to get a lot of turnover at the junior college level. You go into a game blind," Shipe said. "You can take a look at personnel from what they had last year, but you never know what the incoming freshman have talent wise."
Merced head coach Bob Casey talked about what he saw from his group throughout the contest.
"We started off pretty slow and made some mental errors on assignments and once we started cleaning those things up we felt pretty good about things," he said.
The Mustangs next bout is at Monterey Peninsula College Sept. 12 at 6 p.m. Their next home game is the following week, Sept. 19 at 6 p.m. against West Hills College Coalinga.
Leave a Comment
About the Contributors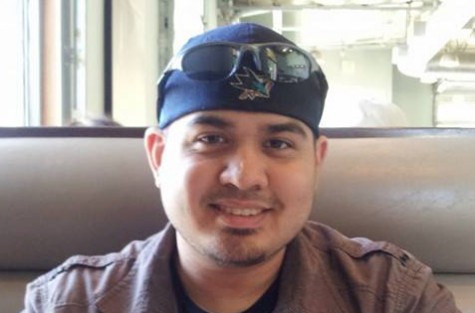 Brendan Cross, Special Projects
Brendan Cross, 22, is a former editor-in-chief and webmaster of The Experience. He is currently the special projects manager.

After graduating from...