Leader on and off the field
The 2014 Los Medanos Mustangs baseball team made the playoffs for the third straight season and had nine players win division awards. One player in particular, right fielder Matt Jacobson, stood out on the team winning Bay Valley Conference's Player of the Year award.
Jacobson wasn't always a star. He got to this point for the Mustangs by being one of the three players that worked harder than anyone else in the offseason head coach Anthony D'Albora said.
It is no surprise that all three of the players that D'Albora tabbed won offseason awards, but it was earlier life experiences that prepared Jacobson to work as hard as he did.
Going into high school, he played two sports, soccer and baseball. Once the soccer season had ended he tried out for baseball, but got cut from the team.
Being cut was difficult, but it didn't stop him from following his love for the game.
"That was a defining moment of baseball for me," he said. "I could've either let that take its course and not played anymore or I could've kept with it, stuck with it, worked harder and played, and it ended up working out."
That hard work influenced his career at LMC and will carry over now that he is headed to Chico State to continue his collegiate career.
Even though he has moved on, his impact will still be felt on the 2015 Mustangs baseball team.
One player that he made an impact on was returning first baseman Ryan Welsh. He said Jacobson was a team first guy and a true mentor.
"Mattie was definitely a mentor for the younger guys, and it's because he understands the game so well," he said. "He demands the best out of you."
Jacobson demanded the best out of his teammates, and he led by example on the field leading the team in every major offensive statistical category. He scored a total of 43 runs, had 58 hits, hit four home runs, knocked in 33 runners, stole 25 bases, had a batting average of .395, and had an on-base percentage of .462 and a slugging percentage of .585. With those numbers, he was easily the team's most valuable player as well as being Bay Valley Conference player of the year.
Jacobson, being the team first guy that Welsh described him as, did not take all of the credit for the stats that led to him winning the award.
"The only way I get those stats are through my teammates," he said. "RBI's, you have to get guys on in front of you." He also said about home runs, "that was through our lifting program during the fall that the coaches implemented."
While Jacobson is modest about his abilities, D'Albora reiterated that Jacobson's work ethic is what really made him successful.
"What he did here at LMC in his two years was buy in to the work it was going to take to be a physical enough player to be successful moving forward," he said. "He absolutely dedicated himself everyday to getting stronger, faster, and everything that comes along with it."
That dedication wasn't just for him self. He was dedicated to getting better because everything was a battle to see who was the best among the players.
"We joke around a lot but it's always a competition," he said.
That competitive spirit and work ethic caught on with Welsh.
"Just being out on the field with him everyday competing against him made me a better player," said Welsh. "He taught me how to keep a good work ethic while taking proper care of your body over the course of a long season."
Now Jacobson brings that work ethic and competitive spirit to Chico State where he will impress a new coaching staff and new teammates with it. D'Albora doesn't think that will be the end for him, though.
"I truly believe he is going to have a ton of success moving forward and we will see him playing professionally before all is said and done," he said.
If he does move on to the majors, we can all remember him at LMC as the guy who worked hard, led by example and won the player of the year award only to give all of the credit to his teammates and coaching staff.
Leave a Comment
About the Contributor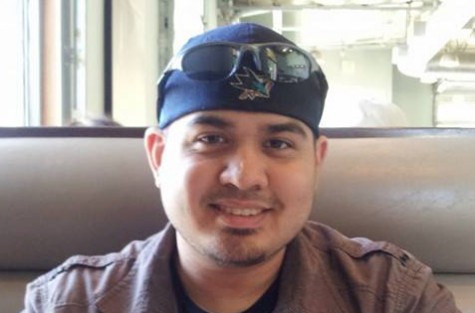 Brendan Cross, Special Projects
Brendan Cross, 22, is a former editor-in-chief and webmaster of The Experience. He is currently the special projects manager.

After graduating from...