Kesha's truth comes to light
You don't have to like Kesha's music to support victims of abuse. You may or may not have heard about this yet as it has only just captured mainstream media attention, but for the last 10 years Kesha has allegedly been abused by her producer Dr. Luke (real name Lukasz Gottwald).
Kesha alleges that he constantly shames her about her weight, often encouraging an eating disorder to lose weight (in 2014 she checked into rehab to treat her bulimia). In addition, she claims one instance when she was 18 in which he drugged and raped her. All of this came to light in October 2014 when she finally sued him in an attempt to be released from their contract because she felt unsafe and had had enough.
Dr. Luke immediately countersued for defamation.
After some time, Kesha sued Sony Music, saying they knowingly put her and other female artists in physical danger. Sony Music's response was that they couldn't protect Kesha from abuse that was never reported and her contract had an eight-album requirement that she needed to fulfill before she could be released. On top of that, they require that she records with Dr. Luke.
Kesha later told Sony Music that she would still honor her contract with them so long as they don't force her to record with Dr. Luke because she was unsafe. Sony Music said no.
Kesha's legal team pleaded with Sony, saying that if she doesn't release music her career will be over. But apparently this was not convincing enough.
The case gained mild social media attention in late 2015, birthing the hashtags #FreeKesha and #SonyMusicSupportsRape. But for the most part, it all still seemed to slip under the radar – until now.
On Feb. 19 this year, Kesha attended a court hearing pertaining to the injunction she had filed to be released from her contract with Dr Luke.
At one point reporters inside the courtroom heard judge Shirley Kornreich say that Kesha's contract was "heavily negotiated and typical for the industry," so she was not inclined to nullify it.
Ironically, One Direction's Zayn Malik was let out of his contract with the band in the middle of a tour simply because he was unhappy. But clearly being abused is not a good enough reason.
Dr. Luke's team claimed Kesha would be allowed to record without his presence – however, this does not guarantee that Sony will release the music recorded.
The judge went further to state that Kesha had no proof of any abuse or sexual assault. And after hearing Dr. Luke had invested millions of dollars into Kesha's career, the judge did what she called the "commercially reasonable thing" and declined to nullify Kesha's contract.
As of now, Kesha must record 6 more albums under her abuser's control, or record nothing at all.
Immediately, as haunting photos arose of Kesha and her mom sobbing in the back of the courtroom, the story made headlines. Thankfully, many of Kesha's fellow female entertainers – including Lady Gaga, Demi Lovato and Ariana Grande – voiced their support and anger on social media with the hashtag #FreeKesha.
This case is still not over, but what it has proved already is that victims of abuse are rarely protected by our justice system – even if they're famous. We've all heard the encouragement to immediately come forward if you are abused. But the truth is, regardless of when you come forward, unless you had your GoPro strapped to your head and rolling at the time of abuse, good luck proving it.
As tragic as this situation is, I am glad it's receiving such attention – a change of pace for our shameless victim-blaming culture that teaches girls how not to get raped instead of telling boys not to rape. It's an important lesson that goes way beyond no longer having Kesha songs on the radio. We're not looking at a pop star – we're looking at a young female victim of abuse who has not received justice. We are realizing that when a woman says she was abused, we must believe her and we must protect her.
Leave a Comment
About the Writer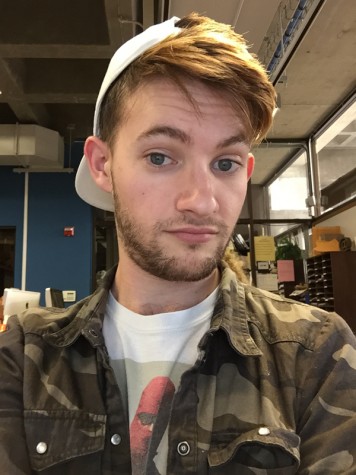 Taylor Stroud, Assistant Features Editor
My name is Taylor Stroud. I currently write and assist the Features editor for the Experience. I'll be receiving my AA in Journalism and then going places....