Learning Communities Prom tickets go on sale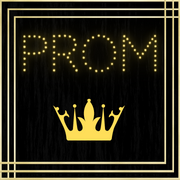 After almost two years of no in-person events or events being canceled altogether, the Los Medanos College Honors Program and Student Life are hosting the 2022 Learning Communities Prom. The event will be hosted on campus and is available to students in learning communities. 
In just a few weeks of planning, the Honors Program has prepared a variety of activities for the event. A DJ and an open dance floor is a given for any prom event, so naturally, there will be one in the main room. A game room with a variety of activities will also be open, featuring corn-hole, giant Jenga, karaoke and trivia.
Plenty of food options in different varieties will be provided at the prom. Food trucks will be in attendance, with a wide variety of selections, including Crazy Empanadas. Straw Hat Pizza will also be provided. Students will receive a $15 coupon with their ticket purchase that can be used at a food truck of their choice. Dessert options are also provided and included with the purchase of a ticket. 
Professor Jen Saito, LMC Honors director, hopes that the prom can make up for lost time,
"I hope that students have a fabulous time and that it very slightly makes up for things that have been canceled or outright lost," said Saito. 
Honors student and Prom Coordinator Isabel Zehnpfennig shares similar sentiments to Professor Saito, in that she had multiple events canceled throughout her short college experience,
"I know being a 2020 graduate it was hard for me to have to skip out on things I had been looking forward to since elementary. That's why I have pushed so hard to make this happen because I know I am not the only one who missed out."
Tickets are currently on sale until the event begins on April 9 and are $20, which includes all of the prom activities and food. They are available for purchase to members of the many learning communities at LMC, these include Honors, MESA, Puente, Transfer academy and Umoja Scholars program. 
All students who purchase a ticket are subject to fill out a prom attendance agreement form. Members of learning communities are also allowed to purchase a ticket and bring a plus-one as long as they fill out the agreement form. A ticket sell-out is anticipated, so getting a ticket as soon as possible is advised.