Construction roof renovations under way
Students may have noticed the ongoing construction happening by the Lot C entrance the first two weeks of this semester. According to Vice President Kevin Horan, the sections of the College Complex that are currently being worked on were in dire need of a new roof.
"You may recall in recent past winters the growing number of trash cans being put out to catch water leaking through the roof," Horan said. "There will be no trash cans out this winter."
Eric Broussard, a contractor from Best Contracting Services said what they are specifically doing to the roof is called a coal process. Afterward, they will build up to roofing installations from there.
Horan said the school has budgeted a million dollars for this College Complex roof project. This project is on track to be on or under budget. Horan added the funding comes from a special allocation of Schedule Maintenance funds from the state.
The buckling asphalt over by the Lot C entrance is also apart of the construction and is said, by Horan, to be replaced with concrete. This project is set to be complete by the middle of September and further renovations for the Little Theater are anticipated to start in October.
Drama Department Chair Nick Garcia has been in contact with Horan and facilities manager, Russ Holt, about the plans regarding the little theater's roof getting renovated. According to Garcia, they are trying to make sure the roof on the theater gets done before the rainy season.
"I'm really excited for this to happen because the leaking has been bad," said Garcia.  "It'll be worth it even if [the department] has to move. I'll feel better and much safer."
According to LMC President Bob Kratochvil, there are more improvements and additions to the campus just on the surface. He said the school is "very fortunate to have had the support from the community over the past several years" –– taxpayers who agreed to pay for the new construction at LMC (and the other two colleges in the Contra Costa Community College District).
"It's a real investment for current and future students of our service area."
Kratochvil said by having remodeled and refurbished classrooms, instructional facilities could provide a more welcoming environment for students.
"Having newer classrooms and instructional space is critical to improving success for our students," he said.
This new construction is able to allow LMC to respond to growth in enrollment that the school expects in continuing years.
"Improving facilities and infrastructure at LMC is helping provide the necessary tools for our faculty, staff and managers to help our students succeed."
Leave a Comment
About the Contributors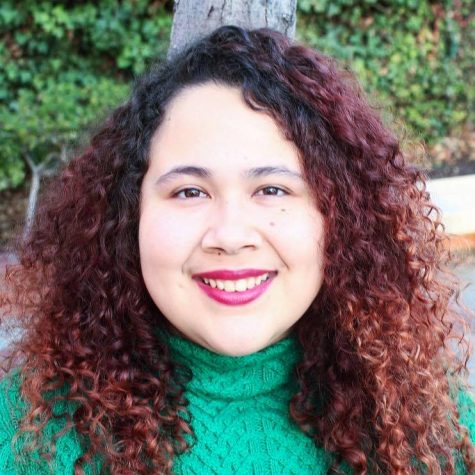 Beatriz Hernandez, Editor in Chief
My name is Beatriz and this is my last semester at LMC. I am a journalism major and I hope to transfer to UCLA.