Simulated disaster at LMC
EMS, Nursing team up for relief efforts
The College Complex walkway above the Child Study` Center was littered with bodies Wednesday morning as part of a mass casualty simulation put on by the Los Medanos College Nursing and EMS programs.
An imaginary improvised explosive device went off at 10:28 a.m., resulting in numerous injuries and deaths. A secondary blast at 10:34 struck down many of the first responders. Randomly chosen nursing students acted as the blast victims and were given makeup and prosthetics to replicate injuries from minor scrapes and burns to missing limbs.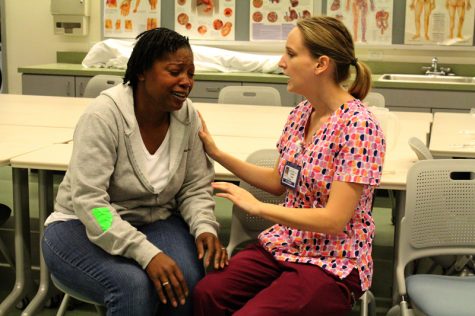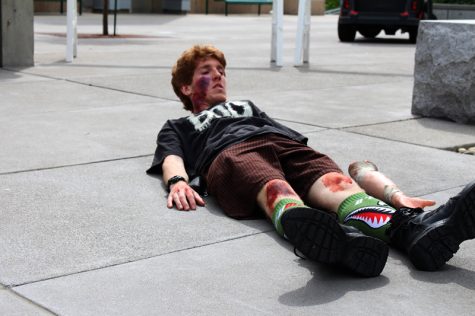 The second wave of responders mobilized victims to in the emergency triage area in a nursing classroom, where victims with less-serious injuries were screened and treated by licensed vocational nursing students, while those with more dire injuries were taken immediately into the nursing skills lab to be treated by registered nursing students.
It was a hectic scene inside as the wounded nursing students were able to show off their acting chops.
"Where's my baby's daddy?" howled Katie Carignan, who was with child for the simulation. The explosion brought her into labor, and the nursing staff delivered her beautiful son, Bartholomew.
Meanwhile, Karima Dunlap was wandering about the rooms looking for her friend who she lost in the chaos following the explosion.
"I'm wondering if I can go in there and act a fool," she wondered aloud while looking into the skills lab before deciding she could indeed. Dunlap studied drama in high school, and an unassuming passerby wouldn't likely be able to tell her tears were not from fear, but laughter.
Nursing student Alyssa Fumar explained that the histrionics helped to create the sort of bedlam that would occur in a hospital in a real world situation.
"In any situation, a hysterical person is often hard to work with just for the fact they're in so much shock from the event," said Fumar. "We do everything in our power to calm hysterical patients and reassure them that we are there to help."
Though the departments have independent training exercises, this is the first time they have worked together, and the chaos wasn't all by design.
"Typically for an exercise of this magnitude there are 12 to 14 folks running it from behind the scene, I had six," said Assistant EMS professor German Sierra. "Next semester we will have a much bigger command staff and our exercise will go a lot smoother."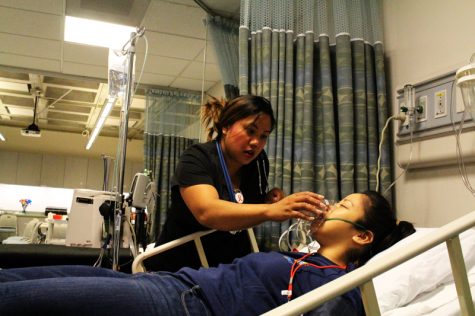 After the faux-baby was delivered, the patients stabilized and the departments met for a debriefing at noon.
"It's not supposed to be perfect, it's supposed to be messy," said nursing instructor Trang Nguyen. "It's part of the chaos, how this type of situation would play out in real life."
Nursing Instructor Colin McDowell reminded students that — while training is important — it's no replacement for the real deal.
"During panic situations, you'll have that feeling that you don't know what you're doing. There's not going to be a place in your practice where you step over that feeling," said McDowell, "Hold on to that feeling and work as a team."
View Comments(1)
About the Contributors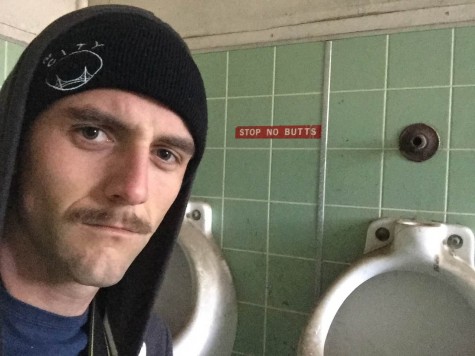 Tyler Mortimore, Staff Writer
I graduated from Rio Vista High School in 2010 and goofed around for a couple years before registering at LMC in spring of 2013. I continued goofing around...