'Rebel Arts' offers new focus
LMC has welcomed its newest art club – the Rebel Arts Society.
Vice President of the club and LMC student Laya Clark says the club originated from the desire to focus on art forms not represented in any other clubs on campus.
"The traditional art club focuses on drawing and stuff like that, but we focus more on the traditional arts – like clay, sculpting, and even music," she said.
Both Clark and fellow member Katherine Valentine once belonged to the first art club to appear on campus, but they cited creative differences as their reason for starting up their own club.
"They have this sort of class division that we don't have," said Valentine. She added that her favorite part about the Rebel Arts Society is "the fact that everyone is on an equal playing ground."
Clark stressed the importance that in the Rebel Arts Society "the only criticism we allow is positive constructive criticism that is requested." She also noted that it was very important to include a Star Wars reference in the group's name.
For now, the Rebel Arts Society focuses on art forms like 3D printing and sculpture, but they would like to expand their horizons.
"[Club President] Rebekah would love to do a fashion show … I'm not a professional, but I do DJ, and I would love to run a musical showcase," said Clark.
One thing hindering the Rebel Arts Society from expanding at this time is a lack of funding.
"We're trying to get funding for art supplies," said Clark. "For now everything's coming out of our pockets."
The Rebel Arts Society is always accepting donations either monetary or in the form of art supplies that are no longer used. The club meets every Tuesday and Wednesday in room CC-327 from 12:30 to 3 p.m.
Leave a Comment
About the Writer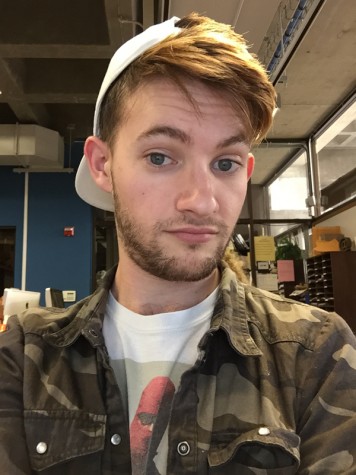 Taylor Stroud, Assistant Features Editor
My name is Taylor Stroud. I currently write and assist the Features editor for the Experience. I'll be receiving my AA in Journalism and then going places....