Academic Competition a success
Los Medanos College students were up bright and early Saturday April 9 to flex their brains for a chance at big scholarship prizes at the 11th Annual Academic Competition.
The Cinnamon Dragons — a team consisting of Jacob Smith, Garbiel Halladay, Sam Halladay and Todd Hirtler — came away with first place and the $3,000 grand prize.
20 teams of four were met with free breakfast as they entered the LMC gym at 8 a.m.
In an e-mail sent out by Scott Cabral, he noted they have backup participants in queue. "We have two students willing to help out if a member of your team doesn't show up or can't make it on Saturday."
Students anxiously congregated with their teams as they awaited the beginning of competition.
Astronomy professor Scott Cabral explained the competition rules before unleashing students on the first round of the competition, an English portion consisting of SAT questions which students had one hour to answer.
Students had a short break to regroup and snack before going back to work on the math section of the competition. They had another hour to work on the questions, which ranged from simple maths to harder ones.
Student Moses T. Lawson IV from team No-ledge, consisting of other members JR Villacorte, Sandeep Thind and Garauv Thind, said, "The math was the hardest part — I'm pretty sure I only got one question right." Which was the same sentiment echoed by other participants.
After an extended lunch break — featuring mountains of pizzas provided from LMC's Associated Students, who hosted the event — participants went right back into it, this time taking on the science section, which was divided between biology and astronomy.
After one last break, teams took on the social sciences test, which covered a variety of subjects from psychology to economics.
A game of Simon Says confirmed what many professors might have suspected — students can be less-than-stellar listeners. The small band of red-faced students who survived a twerking command was awarded Starbucks gift cards.
After scores were tallied, the winners were announced. Following the Cinnamon Dragons, the Plaidicals (Rebekah Hernik, Daniel Galindo, Monet Ketchum, Devanie Harper) took second and $2000, the Braniacs (Prabhjot Singh, Linda Drum, Reikio Kubto, Cody Smith) took third and $1,000, The Other Boys (Marc Magarin, Claudio Ramao, Kyle McEachern, Jeffrey Johnson) took fourth and $600 and The Boiz (Hoaran Xu, Justin Bullock, Jackson Wise, Timothy Carter) rounded out the top five and split the $400 prize.
Nobody went home empty-handed — all participants took home a $10 gift card to the LMC bookstore and a commemorative t-shirt.
"The atmosphere was cool — very well organized," said Lawson. "I enjoyed my time competing! I would participate again."
-Kimberly Stelly contributed to this report
Leave a Comment
About the Writer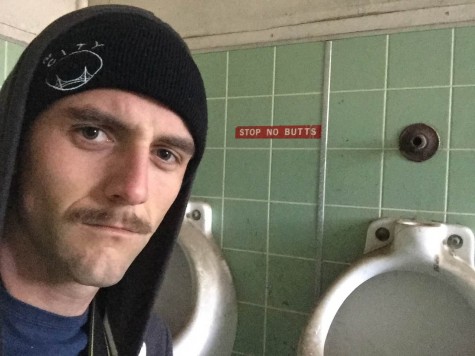 Tyler Mortimore, Staff Writer
I graduated from Rio Vista High School in 2010 and goofed around for a couple years before registering at LMC in spring of 2013. I continued goofing around...