HBCU's come to LMC
Los Medanos College's Umoja program will be hosting a regional transfer fair featuring nine Historically Black Colleges and Universities in the indoor quad Tuesday, Nov. 17.
In addition to the open invitation for LMC's student body, Umoja members from Contra Costa College and Diablo Valley College will be attending, as well as students from four local high schools.
"This is an historic event for Los Medanos College," said Faith Watkins, Umoja coordinator. Watkins says Umoja has hosted HBCU transfer events in the past, but this is the first one since California Community Colleges created an initiative streamlining the transfer process for community college students looking to attend a HBCU.
Students who attain their AA or complete the Intersegmental General Education Transfer Curriculum while maintaining a 2.5 GPA, are guaranteed admissions to one of several partner universities.
Representatives from Bennett College, Dillard University, Fisk University, Lincoln University, Philander Smith College, Stillman College, Talladega College, Tuskegee University and Wiley College will be present to talk to prospective students.
Watkins said that Umoja has hosted larger HBCUs like Howard and Spelman in the past, but that this event is meant to promote the new partnership, which she says should be growing soon.
"They are in the process of accepting the next batch of applications from HBCUs interested in joining the partnership," she said.
LMC's Umoja program has existed since 2008, with LMC staff Dr. A'kilah Moore and Professor Tess Caldwell serving as the first co-coordinators of the program. Watkins has worked as the Umoja counselor and co-coordinator the last two years, with Jamila Stewart serving as the other coordinator.
Watkins says LMC's Umoja program has worked over the years to establish relationships and transfer agreements with HBCUs like Fisk University, Clark Atlanta University and Norfolk State University.
The Umoja program is "committed to enriching, fostering and nurturing the educational experience of all students, especially African American and first-generation college students, ultimately preparing them for academic, personal, and professional success beyond Los Medanos College. This program addresses student needs through academic support services and a curriculum that focuses on African-American literature and history as well as contemporary issues facing the African-American community."
The fair begins at 10 a.m. and concludes at 12:30 p.m. A workshop will be held afterward at 1 p.m., in Library Room 109.
Leave a Comment
About the Contributor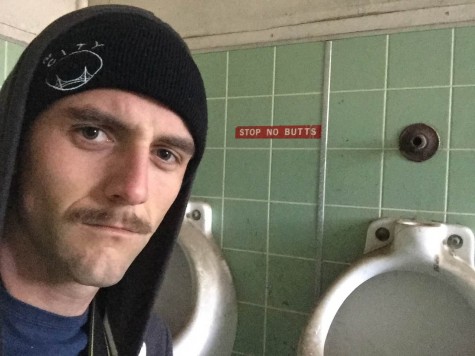 Tyler Mortimore, Staff Writer
I graduated from Rio Vista High School in 2010 and goofed around for a couple years before registering at LMC in spring of 2013. I continued goofing around...