Sweet sixteen for the Experience
The Los Medanos College Experience took home 16 awards from the Journalism Association of Community Colleges annual regional conference Nov. 8 at California State University-Sacramento.
"I was excited to be part of a great team and winning another award was just the cherry on top of what was already a great time," said Experience Editor-in-Chief Joseph Delano.
The students from the Northern regional community colleges participated in a variety of workshops and on-the-spot contests. The contests were based on a "Broccoli and Cake" presentation by keynote speaker Ian Hill on meeting the challenges of journalism today. Hill is the executive producer for digital and social media for News 10 in Sacramento. He focused his remarks on the strategy of giving people what they want so they will stumble upon what they need in the process.
The conference gave students the opportunity to learn and expand their knowledge in journalism and gave helpful advice to being a better journalist.
"I got to meet a lot of different editors from the Norcal colleges in the Editors Round Table meeting and discuss issues with our paper," said Sports Editor Steven Luke, adding, "the one workshop I went to, run by Bay Area News Group Columnist Marcus Thompson, was very informative and will help me in my future as a sports writer."
An award ceremony closed the conference with the Experience taking home numerous awards. The Experience won General Excellence in the Publications Contest for its print edition published during the 2013-14 academic year. Several former staffers won awards in various categories of the Publications Contest. Former Photo Editor Irvin Trigueros, who graduated with an A.A. in Journalism last May, won five awards:
 Third place for News Photos.
 Third place for the Photo Essay contest.
 Honorable Mention for the Photo Essay contest.
 Third place for Inside Page Layout, sharing credit with Brendan Cross.
 Third place for Sports Action Photo.
Three current staff members were honored for their onsite work covering Ian Hill's "Broccoli and Cake" speech. Editor-in-Chief Joseph Delano and Perspectives Editor Kimberly Stelly won second and fourth place, respectively, in the Editorial Cartoon category. Sports Editor Steven Luke won second place in the Opinion Writing category.
"I felt fantastic about winning. I really thought I did well in the contest, but I really didn't think I did well enough to win so I was surprised," said Luke about his first win at a JACC event.
Other awards were:
 Christine Menchaca, first place for Profile Feature Story.
 Christina Samuel, first place for Webcast/Broadcast News.
 Joey Fajardo, first place for Editorial Cartoon Publication.
 Brendan Cross, second place for Front Page Layout (Broadsheet).
 Dakotah Zabroski, third place for Webcast/Broadcast News.
 Kimberly Stelly, third place for Critical Review.
Not only did the students have the opportunity to participate in contests and receive honors for their work, but the northern regional JACC conference gave students the opportunity to expand their knowledge about journalism.
"The staff is filled with dedicated and creative students, and I am proud of the work they do every week," said Experience Adviser and Journalism Department Chair Cindy McGrath, adding, "awards are a nice acknowledgment of their efforts, but the real prize is the experience that will prepare them for transfer to four-year schools, or for jobs as print, online or broadcast journalists when they leave LMC."
The next conference will be the JACC State Convention April 9-11, 2015 in Sacramento.
For more information about the Journalism Department, visit their webpage at losmedanos.edu/journalism.
Leave a Comment
About the Contributor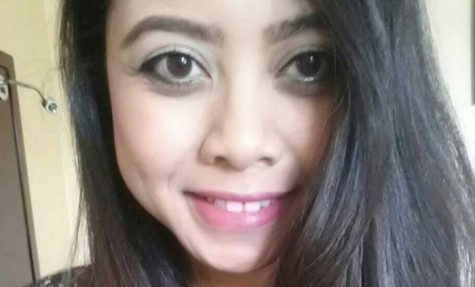 Rattana Kim, Writer
Rattana Kim, 19, is in her third semester of journalism at Los Medanos College, and it will be her second spent as features editor for The Experience....