Hands-on science
New lab is open at center
Los Medanos College's Brentwood Center has a new edition. The Science Lab was recently constructed and opened its doors this fall.
It took several members of the Biology Department to help set up and organize the lab so it was fully functional for instruction on Day 1.
"It's great that the Brentwood campus is offering more variety for students who can't always afford to make the trek to Pittsburg for their education," said LMC student Lea Moore.
New Science Lab Coordinator Margaret Kenrick, who has been an adjunct professor at LMC for 6 years, was actually hired for the job the first day of the semester, so it was imperative everything be done quickly and correctly to meet the needs of students for research and study in their science classes.
Kenrick credits her department peers Jenn Fay, Danielle Liubicich, Tomi Adams and Denise Speer for gathering materials and supplies and having everything ready for students.
Kenrick's duties include making sure the lab is equipped with supplies needed for students to effectively perform required assignments and experiments. Kenrick will also be responsible for managing the budgets for the programs. In part the new Science Lab is sponsored by a STEM (Science, Technology, Engineering and Mathematics) grant, previously managed by Margie Ahola and Ryan Pedersen.
Kenrick who has taught Biology 5, 10, 20 and 30 at LMC, as well as Human Anatomy at Solano College, also spent 20 years working in the biotechnology industry.
With the addition of the Science Lab, "the Brentwood Campus is ready for new growth," said Kenrich who added she is excited by the potential it holds for learning.
Currently at the Brentwood campus the Science lab supports many courses including Physics 35, and Biology 10, 20 and 21.
However, because it is still an adjustment for everyone, there are some kinks to work out.
"It is often a quick juggle to reset the labs between classes," Kenrick explained, adding, "we have a generous team of professors and student assistants that makes this successful."
Leave a Comment
About the Contributor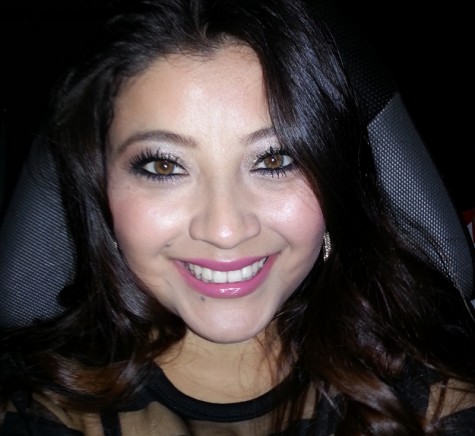 Bertha Aguilar, Assistant Photo Editor
Hello my name is Bertha Aguilar and after a long hiatus from school, I have returned to LMC and the Experience to finish up my credits and receive my AA...