Desire2Learn becoming a widely used platform
Replaced Blackboard Fall 2013 semester
D2L (Desire2Learn) started with just a thought and it has grown into a worldwide educational platform that has benefited many people around the world. It has also been the system that LMC has been using since Fall 2013. According to www.brightspace.com, more than 15 million people use this platform in 1,100 organizations and in 25 different countries. Before the district decided to make the switch to D2L, all three community colleges were using different learning management systems. LMC was using Blackboard while DVC and CCC used WebCT.
Technology Training and Development Coordinator Courtney Diputado said the change "was a district wide decision." Representatives from each community college met to discuss what option would be best for all the colleges and D2L was that answer. With any change, it will take some time to get used to D2L especially for those students who solely take online courses and for teachers who were more comfortable with using the old system. This new system seems quite promising as it has many features and tools to better assist students and faculty. Students can receive notifications, when the instructor uploads something important, they will immediately receive it via the notification option they chose. "You can instantly connect with your students," said Diputado who also uses D2L to teach her hybrid Library Studies course at Contra Costa College. "Email was probably the most confusing feature of D2L," said Diputado. She refers to the systems email and text message notification option, as students cannot reply to the one-way message the notification sends. To respond, students have to log back in to D2L to do so.
Another feature that faculty can enable is an automatic grade upon completion option for any quizzes that they have in D2L. This feature allows the students to get their score as soon as they complete the quiz. "As soon as you are done you can see your score," said Diputado. Other features include discussion boards and user progress reports, which enables students to see their progress. The locker option is located in the course material tab and allows students to upload files that they want to access at a different time. It works like a flash drive so students can have access to it from any computer.
Political Science Instructor Tracy Nelson has had experience with different platforms.
"I have used Blackboard for more than a decade," Nelson said. "I have also used Moodle, which is another course delivery platform used by Peralta College District." She owns a desktop publishing business and it has provided her with extensive computer experience so the transition was smooth for her, but has encountered some issues within D2L. "There are technical glitches that students wouldn't be aware of, but that plague instructors," Nelson said, adding, "The most frustrating problems have to do with transferring items from a previous semester, or from one course to another." Since Nelson only teaches online this can be quite the headache for her. While using Blackboard at another college she has seen the differences between both D2L and Blackboard. "What takes me 30 minutes to update in Blackboard, takes two hours in D2L," said Nelson, but D2L seems to have the upper hand when it comes to online exams since "it's less likely to freeze during exams," said Nelson.
Many students in Nelson's online courses have very limited computer skills and it's something that troubles Nelson. "I get questions every day about how to perform basic word processing functions or how to find basic information online," said Nelson. Since the college offers assessment tests for students regarding their language and math, Nelson feels a computer literacy test should be offered to online students. "I think a similar assessment test needs to be available online for students to see if they have the sufficient computer skills to feel more comfortable in an online course." This will ensure that students are able to succeed in their online courses and so transitions such as the one that occurred with D2L can be a breeze to students.
It is recommended for students to use Google Chrome or Mozilla Firefox, both free online web browsers, to make your online class experience more pleasant. Internet Explorer is not recommended because it is not compatible with many features within D2L. Although there is no set date, the district will be upgrading to a newer version of D2L. "We are looking at a transition soon to version 10.3," said Diputado, adding, "[We] are hoping for a smooth technical transition." Students looking for help on how to use D2L can reach out to their instructor or they can refer to an informative online tutorial at www.4cd.edu/d2l/pages/index.html.
Leave a Comment
About the Contributor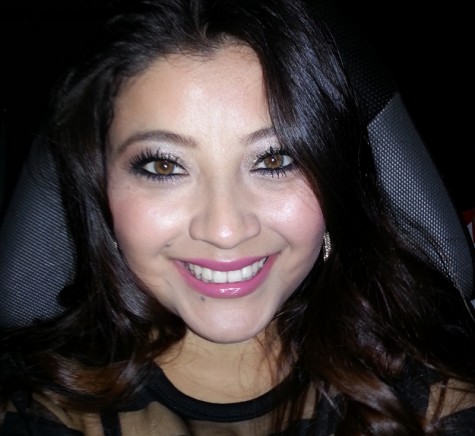 Bertha Aguilar, Assistant Photo Editor
Hello my name is Bertha Aguilar and after a long hiatus from school, I have returned to LMC and the Experience to finish up my credits and receive my AA...