IMPACT Retreat builds leaders
Los Medanos College offers many services to assist students, but one of the biggest opportunities for students is the IMPACT Retreat.  The retreat promotes leadership and takes place October 5.
It will be held from 9 a.m. to 3:30 p.m. in the Library Community Room L-109.
The retreat is free, but what you get out of it is more valuable than an all expenses paid lunch and a t-shirt.
Student Life Coordinator Jamila Stewart has attended a retreat as a student and is helping coordinate this retreat for the first time.
"Our main goal is to introduce students to leadership development, and to also create a day that focuses on building and developing leadership skills," she said.
They do this in a number of ways. At the retreat, they often have a speaker about leadership, activities to build leadership skills and host workshops that teach different leadership skills.
For Student Ambassador Erika Hernandez, this will be her second IMPACT retreat.  She greatly enjoyed the workshops she attended and she believes it is important for all leaders to attend.
"You learn a little bit more about your own personal leadership skills and the workshops get you more active," she said.
Some of the workshops that she attended last semester were about professionalism, and her favorite was about how colors relate to a person's personality.
The retreat is full of similar workshops that aim to promote different kinds of leadership skills.  For example, the Spring '13 retreat consisted of a keynote speaker, nine workshops and two group wide activities.
While the activities and workshops help build leadership skills for your time here at LMC, the skills you will learn aren't just for your academic career.
"I found it helpful based on how I was last year and how people have told me that I have really grown," Hernandez said.
It helped her at school, she said, but it helped more outside of school by impacting her work ethic and other abilities.
"You will get something out of it," she said. "You might not be the president someday, but you will get something out of it and learn something about yourself."
Stewart learned something about herself when she attended one of the first retreats of this kind at LMC as a student.
For her, it opened her eyes to a few things, like the fact that she was becoming a leader without really knowing what it meant to be a leader, and that there were a lot of leaders at LMC at the time.
Now she is back helping to coordinate the retreat for the first time.
"It feels good to come back in a different capacity," she said.
As a coordinator, she encourages all students who are in a leadership role, or even thinking about being in a leadership role, to attend.
"If you're unsure, just go for it and try it out," she said. "At the very least it's an experience that you'll have, but you'll be smarter and wiser because of it."
The last day to register is Thursday, Sept. 26.
If you are thinking about attending the retreat, it is simple to sign up. The registration form is available in the Student Life office located in the portable next to the bus stop at the front of the school.
Leave a Comment
About the Contributor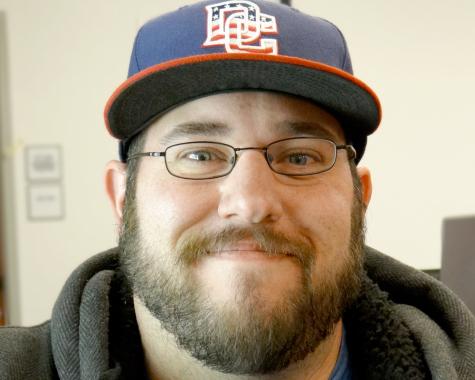 Steven Luke, Sports Editor
My name is Steven Luke and I am currently in my fifth semester at LMC and my third on staff for the LMC Experience. This semester I am the Sports Editor...