Save 50 lives, become a donor
A single organ donor can donate up to 50 organs and tissues to patients in need. Being an organ donor is one of the most important things people can do for humanity in their afterlife. Los Medanos College's own Senior Traffic Officer, Michael Hotton, knows this first hand.
In 2011, Officer Hotton had been on dialysis for 16 months, in need of a transplant after his kidneys failed from complications caused by his Type 1 diabetes. On Oct. 30, he was lying in a hospital bed at UCSF when his doctor came to him in the middle of the night and told him he was off to San Jose to hopefully retrieve the organs he needed.
What he didn't know at the time was that four days before his doctor spoke to him, 17-year-old Steve Bueno had been shot in the head by gang members, while in his friend's garage in Salinas.
Lifesaving efforts were made for Bueno, but he was pronounced brain dead and his family was left with a difficult decision.  In the end, Steve's mother, Maria Bueno, made one of the hardest decisions of her life-to allow her son to be an organ donor.
Dr. Melissa Nguyen works at Palo Alto Medical Foundation and knows it is a hard decision for any family to make.
"Many opportunities for organs are passed over by grieving and confused family members in the wake of a loved one's death," she said.
While it is important that we have more organ donors, she notes that it is just as important for people to educate themselves about being an organ donor and tell their families their wishes.
This is a decision the Bueno family struggled with and Hotton had no clue how it happened, but he did want to know.
After his recovery, he wrote a letter to the family of the donor to try to find out who it was that saved his life, but he heard nothing in return. He struggled with not knowing for 18 months and would periodically send letters to the family hoping to one day know the truth.
"About three months ago I came home after a long day, threw my mail down, and then realized there was a letter from UCSF that was hand written, not computer generated," Hotton said.
In the envelope was the first contact from the Bueno family.
It wasn't from Mrs. Bueno, though, it was from 16-year-old Jennifer Bueno, one of Steve's younger sisters.
She found one of Hotton's letters in the mail one day when she came home from school.  Upon seeing the UCSF logo on the letter, she took it straight to her room to read it and began to write back.
From there, the ball was rolling and shortly after the exchange, Hotton went to meet the family.
The day he finally met the family he said Maria told him she did not know if she made the right choice when she agreed to donate her son's organs, but with him standing in front of her she now knew she made the right decision-a part of her son was still alive.
Today Hotton is close with the Bueno family. He said he will continue to be involved in their lives and will attend graduations and other life events because they are now his family.
"Physically, I am alive and healthy. It was truly the gift of life, a gift I can never repay," he said.
It is a gift he will try to repay by teaching others the importance of being an organ donor.  In his off time he does that by speaking at events to do just that.
He speaks to people asking them to get educated and help dispel the myths about being an organ donor. One common myth is that if you are sick you cannot be an organ donor, but that simply is not true.
"A patient with hepatitis C and chronic liver disease from that condition may still be able to donate tendons and ligaments to a person in need, or organs to other hepatitis C positive individuals," said Nguyen.
She said that patients with some diseases cannot donate, such as HIV positive patients or patients with certain types of metastatic cancer, but do not disqualify yourself without first educating yourself.
Becoming an organ donor is as easy as checking a box when you renew your license at the Department of Motor Vehicles.  If you want more information about becoming an organ donor, you can go to www.donateLIFEcalifornia.org.
View Comments (1)
About the Contributors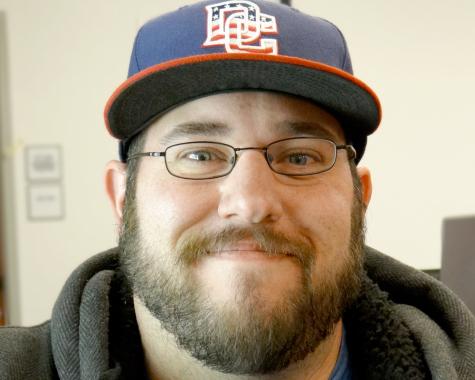 Steven Luke, Sports Editor
My name is Steven Luke and I am currently in my fifth semester at LMC and my third on staff for the LMC Experience. This semester I am the Sports Editor...