Stealthing becomes illegal in California
The non-consensual act, though not well-known, becomes labeled as sexual assault.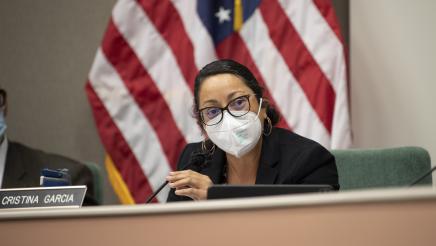 "Stealthing," a phenomenon most people have not yet heard of, is now illegal in the state of California. The slang term refers to the non-consensual removal of a condom during sex, and until recently, this act was ignored by the law.
It falls into an ambiguous category that survivors often have a hard time naming. Although stealthing feels like a violation of bodily autonomy, many who experience it are often hesitant to name it as sexual assault.
Any ambiguity about the nature of stealthing was put to rest Oct. 7, when Gov. Gavin Newsom signed Assembly Bill 453 into law. California is the first state in the nation to define and criminalize this behavior. 
AB 453 amends Section 1780.5 of the California Civil Code to now classify stealthing as a form of sexual battery. 
The bill was authored by Assembly member Cristina Garcia (D-Bell Gardens), who argued in the Assembly Floor Analysis that it will expand what can be considered sexual battery under California Civil Code. Garcia made the point that stealthing can occur even when the participants agree to have consensual sex with the use of a condom and that the interaction becomes non-consensual when one of the parties removes the condom without explicit verbal consent of the other party. 
Garcia also noted that while stealthing is a little-known phenomenon, it is increasingly becoming a bigger issue. In the Assembly Floor Analysis, she cited a study by Kelley Cue Davis entitled "Stealthing: Factors Associated with Young Men's Condom Removal." The study, published in 2019, found that 10% of male participants had non-consensually removed a condom since the age of 14. 
Stealthing has recently been discussed in popular media with the limited series "I May Destroy You." The series follows the main character having consensual sex with a man, who then removes the condom without her knowledge or consent. The show explores her feelings about being violated but not sure whether she has the power to call this incident sexual assault.
But despite its recent introduction into popular media, third-year LMC student Lorenzo Navales said he had not heard the slang term stealthing before.
"I feel like I did remember some of it but it's a little bit hazy. I'm glad that California passed this law, though, because it would be beneficial when this sort of thing happens," he said.
And second-year LMC student Matthew Murnane said that although AB 435 is a state law, the issue is important enough to become a national concern.
"I don't see why it shouldn't be federal because it's like you're having consensual sex with somebody and a condom is a big part of safe sex and when someone takes off a condom it increases the risks of pregnancy and STIs," he said.
It is also important to note this legislation exists under California's Civil Code, as opposed to the Criminal Code. According to Garcia, this is to allow victims to sue perpetrators directly instead of having to go through the police and the district attorney's office. 
In 2017 Alexa Brodsky wrote a research article for the Columbia Journal of Law and Gender entitled "Rape Adjacent: Imagining Legal Responses To Non-Consensual Condom Removal." The article explored the ways in which non-consensual condom removal is a violation of bodily autonomy and should be considered sexual assault. In her article, Brodsky also advocated for the creation of legislation that criminalizes non-consensual condom removal and is largely credited for starting the conversation around the issue.