Wood retires early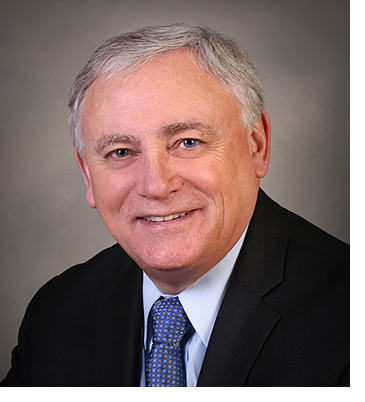 Due to a major family medical issue, Chancellor Fred Wood has advanced his retirement from March 2020 to Dec. 31 of this year. Wood originally announced his March 2020 retirement back in July.
Though Wood said he wanted to be there to "pass the torch" to the next hired Chancellor to take over the vacancy he is leaving behind, he is unable to do so at this time.
"My son had an accident, a sort of medical emergency, and it has been very traumatic so I need to be there for him to support him. I just have to be there for him," said Wood. 
The Governing Board has already selected a consulting firm to assist and guide the search for a new permanent chancellor to arrive by mid-2020.
"A new permanent chancellor will likely be hired in spring 2020 to arrive between April 1 and sometime in August," said Trustee Greg Enholm.
Student input to the hire of the new chancellor is something the trustees of the Governing Board want to see more of this time around to ensure every constituent of the chancellor has a chance to add their input.
"[We want] students make comments, suggestions, and recommendations which can be provided to the committee which will identify finalists who will make presentations at each campus," said Enholm.
Wood said that he is very confident about the future of the Contra Costa Community College District and that this is a hard choice to make.
"It's a very difficult situation for me because I love my job, and I really wanted to be here to hand the baton to the next chancellor," he said. "My goal [was to create] that stability, to hand it off but I have had to head out to where he [son] lives so many times in the last few months, it's unfair."
The press release explained that Wood's intention was to "retire three months earlier than planned, which will be at the end of the calendar year and following the completion of this academic semester."
The board, though shocked by the announcement, has been understanding about the situation. This early retirement also allows Wood to get a jump start on other personal issues.
"This will also allow me to take care of my own health issues, old people stuff, nothing dramatic, just old people stuff," said Wood.
Wood said the Governing Board heard presentations and discussion, but chose Collaborative Brain Trust to conduct an executive search for the next chancellor.