VP leaves for Crafton Hills
Los Medanos College Vice President Kevin Horan has been selected as the ninth President of Crafton Hills College in San Bernardino Community College District and will soon be leaving his position at LMC. According to President Bob Kratochvil, the exact date of Horan's departure from LMC is still being determined, though Crafton Hills stated in a press release Horan will be assuming the presidency Jan. 7, 2019.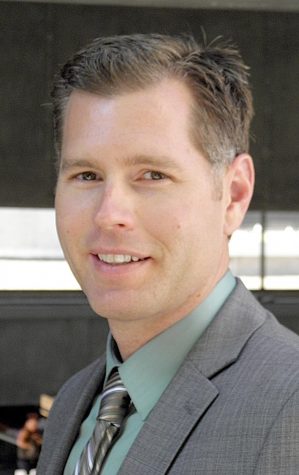 "Kevin's career with the Contra Costa Community College District, and particularly at Los Medanos College, has been long and productive," Kratochvil stated.
Horan joined the district in 2006 and has worked at LMC as Vice President of Instruction & Student Services for over six years. Previously, Horan served as Executive Dean for both the Brentwood Center and San Ramon Campus.
"We are thrilled that Dr. Kevin Horan will be our ninth president of Crafton Hills College," said Angel Rodriguez, District Director of Marketing, Public Affairs & Government Relations for Crafton Hills.
Horan had been wanting to pursue "the next level of leadership position" wanting "to ideally be at an institution similar in size as Los Medanos College."
"They conducted a national search," Horan said of the process by which he was selected for the position at Crafton Hills. "I applied for the position and participated in two levels of interviews, which included meeting with members of the college community, the larger service area community, the district office and Chancellor's Cabinet."
During Horan's time at LMC, he has overseen an increase in transfer and completion rates, led planning and implementation for several construction and renovation projects including the formation of the new Kinesiology Building, Student Union and Brentwood Center.
Horan also helped to establish the Student Success and Workforce Development units as well as the Guided Pathways system.
"There are so many, it's hard to select just a few," Horan stated when asked about highlights of his career, which also included LMC's nomination by the Aspen Institute as one of the 150 best community colleges, the creation of the Social Justice Studies Associate Degree for Transfer and the hiring of over 100 permanent faculty, staff and management positions.
"I think the topper for me has been seeing the first piece of steel installed for the new Brentwood Center," Horan said.
Horan remains apprehensive yet hopeful about his own future at Crafton Hills.
"[Excitement, anxiousness, nostalgia…] I feel all of those things," Horan commented.
Still, Horan is taking the time to reflect on his time at LMC before making the jump, confident in its future as an institution.
"LMC will continue to be an outstanding institution and a place where students can thrive in their academic and career pursuits," he stated. "I'd like to thank Dr. Bob Kratochvil for giving me the opportunity to serve as the Vice President of Instruction and Student Services for the last six and a half years. I will always appreciate his guidance and support as we navigated the work over the years. Bob has fostered a great leadership team at LMC and I'm proud to have been a part of it."