Cast your ballots soon
Voting commences on May 11
The Los Medanos College Associated Student Senate had trouble getting through much of the agenda at its April 27 meeting due to a lack of establishing and maintaining a quorum.
Senate members in attendance were eventually able to approve the meeting's agenda of announcing the candidates running for the LMCAS senate and district student trustee, voting to add members to its already-established election task force and voting to fund the annual Historically Black College Tours and the Southern California Tour.
The meeting, which started at 1 p.m., did not establish an official quorum until 1:27 p.m. — out of ten senators, only six were present at first.
With the absence of President Gary walker, Vice President Diona Shelbourne led the meeting, other senate members in attendance included Treasurer Teniesha Little, Publicity and Outreach Officer Katia Padilla, Senator Darren Meeks, Senator Paola Ramirez and Senator Jesse Rosalez, along with AS Adviser Demetria Lawerence.
While waiting for more senators and officers to arrive, Shelbourne opened the meeting for public comment and those present went through their reports/updates.
Quorum was officially established with the arrival of Commissioner of Campus Events Officer Sable Horton. Horton also gave her weekly report/update. The agenda was then approved.
At the meeting, the AS also officially announced the names of the student government and district trustee hopefuls by holding up a flyer, although no actual discussion of the matter was held.
Most of the candidates up for election currently hold positions in the senate and are campaigning unopposed — except for the position of AS president, which has two in the running.
The list of candidates include:
Senator Darren Meeks, presidential candidate
Vice President Diona Shelbourne, presidential candidate
Commissioner of Campus Events Sable Horton, vice-presidential candidate
Treasurer Teniesha Little, treasurer incumbent
President Gary Walker, district student trustee candidate
The polls will open May 11 and the voting period will run through May 13 for both AS and district student trustee elections. Information on all the candidates and their personal statements can be found at losmedanos.edu/lmcas and voting will be available online.
This year is a special year for LMC because although, according to the AS website, the vote for the district student trustee is district wide, the "position rotates among the three colleges of the District, giving each college the opportunity to elect a student from their respective campus."
An AS election taskforce, which was previously established prior to the meeting, will help those running for office with their elections by making flyers for the nominees. During the meeting a time was established for the task force to convene and a motion was passed to add Rosalez and non-attending Senator Yetunde Ogunleye to the taskforce, already made up of Padilla and Little.
A unanimous motion allowed for the passage for AS to add a line item to their budget to support the annual Historically Black College Tours and the Southern California Tour. Each program will receive $5000.
Vice President Shelbourne added the line item because it would benefit the students who chose to go on these tours, because the tours have had a problem with funding in the past.
Shelbourne said she "figured if they're doing it every year, and we've supported it in the past, or the last year that I've been on Senate, that it should be a line item because it's something that will benefit the students."
Quorum was lost after their recess ended at 1:56, which meant that the rest of the meeting was informational only.
Senior Dean of Planning and Institutional Effectiveness Kiran Kamath arrived and spoke about the Institutional Effectiveness Goals Framework.
"The whole premise about this is to improve student success, it is part of the Chancellor's Office, in providing technical support to those colleges who want or need technical support in order to improve their student success," she said.
In order for a community college to continue receiving Student Success and Support Program funds, they must establish a minimum of four goals for the upcoming 2015-16 academic year. The goals established must be aspirational, short term and long term, varying between one and six years, and must be posted by June 15. The four goal indicators are course completion rate, reaffirmation of accreditation status, fiscal viability, and an unmodified overall audit opinion.
The only goal that was touched on but not fully discussed was that of Successful Course Completion Rate. A vote will be held at the next LMCAS meeting on May 4, to determine whether or not LMC should raise its Successful Course Completion Rate Goal by half a percent.
The meeting was then concluded at 2:45 p.m.
For more information, meeting times, agendas, and previous meeting minutes, visit losmedanos.edu/Groups/lmcas. If you would like to add an issue to LMCAS' agenda email AS President Gary Walker at [email protected]
Leave a Comment
About the Contributors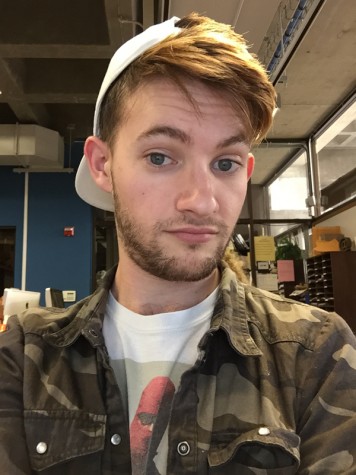 Taylor Stroud, Assistant Features Editor
My name is Taylor Stroud. I currently write and assist the Features editor for the Experience. I'll be receiving my AA in Journalism and then going places....