Ambassadors sought
S.T.E.M. offers resumé boost
The Los Medanos College Science, Technology, Engineering and Math departments are looking for students majoring in the aforementioned fields to join S.T.E.M. Ambassadors. The program's purpose is tutoring students at Pittsburg High School grades 9 through 12.
"I like interacting with them, it's fun" said tutor and biology major Nazifa Fazil. This ongoing program is a great way for students to meet the community service requirements that most universities ask for.
"People are using [S.T.E.M. Ambassadors] to write on their applications for transfer," said S.T.E.M. Initiatives Connector Ana Castro, adding, "Being able to write that you went into Pittsburg High School and helped in these classes tutoring, that's pretty big."
Those who sign up get to set their own hours and all tutoring takes place during school hours.
"At first it seems like if they are scared of us, at least me, and then once I spend like a day or two there, they kinda got cool with me," said tutor and Biology major Jerry Thind.
This program has been in place since last spring and as long as students are willing to tutor, it will continue. Students looking to volunteer can contact Castro by emailing her at [email protected] or contact her by phone at 473-7679.
Another program that is available for S.T.E.M. majors that will aid in skills development is The Mickey Leland Energy Fellowship (MLEF). This 10 week program, which will be from June 1, 2015 to August 7 has been in existence for 20 years and has provided students with "hands-on research experience" with the Department of Energy (DOE) of Fossil Energy according to their website.
"The goal of the program is to improve opportunities for under-represented students in these fields … all eligible candidates are encouraged to apply," said Program Manager Sandra Cortez in an email. Students accepted in this program will receive training and the mentorship of program officials and scientists.
Participants will receive a weekly stipend of $600 for undergraduate students and some may qualify to receive housing and travel allowance. Along with the experience and research skills the students will acquire, they will also present their research findings at a Technical Forum made up of peers, mentors, site representatives and senior Fossil Energy managers, and they will tour a technical site.
"The office of Fossil Energy is currently accepting applications for the 2015 MLEF program," said Cortez. Students interested in applying for this program must be at least 18 years old, be a citizen of the Unites States, be enrolled full-time in an accredited college or university and have a cumulative 3.0 GPA or higher.
Location sites are based on a student's qualifications and can take them all the way to Pennsylvania, Maryland, West Virginia, Oregon, Louisiana and Washington. Two locations in Livermore and Berkley will also be considered for placement although proximity to these sites does not play a factor in selection.
Applications deadline is Jan. 2, students can visit http://energy.gov/fe/about-us/students-and-teachers/mickey-leland-energy-fellowship to complete the application process and receive additional information regarding this program.  An email can also be sent to [email protected] for more information.
Leave a Comment
About the Contributor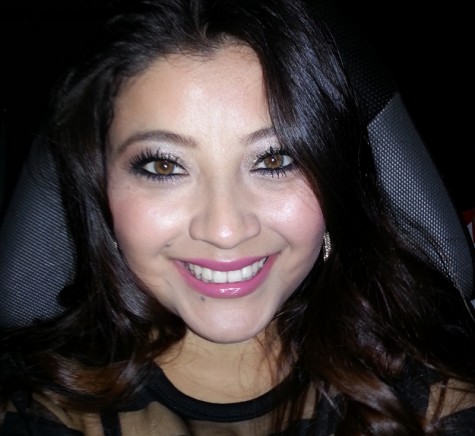 Bertha Aguilar, Assistant Photo Editor
Hello my name is Bertha Aguilar and after a long hiatus from school, I have returned to LMC and the Experience to finish up my credits and receive my AA...