Counselors ease woes of confusion
Sessions recommended for all students
From beginning to end, counselors guide the way for students' futures and can help with any obstacle they encounter.
LMC's Counseling Service is designed to help students in planning a path of study which reflects their interests.
When students first attend LMC they are encouraged to see a counselor as soon as possible, but many don't know what counselors provide.
Counselors help explain graduation requirements and transfer options for earning bachelor's degrees. They also provide career planning, and can help with personal decisions.
"If I hadn't seen a counselor, I would still be trying to figure out what classes I need in order to transfer," says psychology major Daniella Castro.
As a member of the Transfer Academy on campus, Castro is required to talk to a counselor twice a semester compared with the general recommendation of one visit per semester. She also has priority in making appointments with her counselor, which, she said has helped her in planning to transfer by the Fall 2015 semester.
Student athletes are also recommended to see a counselor each semester. Athletics Counselor Michelle Mack has the job of helping athletes keep their grades up and stay on course to transfer.
"To encourage students, I talk to the coaches to let them know how their athletes are, but ultimately it's the student's responsibility to stay on track," she said.
Students don't have to be in a program to get one-on-one attention from counselors. Music major Justin Simon likes to check whether he's on track and keep updated with changing pre-requisites for transfer.
"I would probably be fine in terms of taking the correct courses on my own," he said adding, "I just wouldn't have the reassurance that a counselor could provide."
Counselor Sophia Ramirez recommends counseling because a lot of students out of high school aren't familiar with navigating higher education. As a counselor, she tries to engage with students as much as possible to any student passing by with a simple "hello" and "have you seen a counselor lately?"
She was inspired to help others as she recalls, "as a first generation child, college wasn't really considered a big deal but I wanted to have a career, not just be limited to a job." Ramirez wanted to guide students along the same path and give them the same opportunity.
Seeing a counselor is a crucial step many don't utilize until they don't know what to do and need help. According to the LMC Website, it is highly recommended for students to seek the help of counselors from their first year to the last to make sure they are on track to graduate. Counselors are the key to not straying from a path you want to be your future.
For more information about the Transfer Academy, call 473-7444 or visit them in Room CC2-225. To make an appointment with a counselor, call 473-7449 or make an appointment in person in Room CC2-271.
Leave a Comment
About the Contributor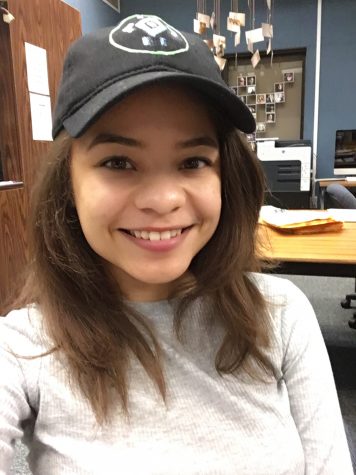 Lissette Urbina, Graphics Editor