LVN to offer Ebola prep
With the recent interest and worries about the Ebola Virus, the nursing programs at LMC are preparing to discuss and include Ebola contraction prevention in their classes.
The United States is facing a potential Ebola outbreak, and although there has only been one death in the U.S., it is a raging epidemic in West Africa.
Two nurses who cared for an Ebola patient at Texas Health Presbyterian Hospital have been infected. The hospital immediately came under media scrutiny when it was discovered that the nurses and doctors were not properly trained nor prepared for this infectious disease.
LMC offers nursing programs and instructor Sharon Goldfarb will be talking about Ebola to her students when her classes begin in January. "We absolutely be discussing universal precautions," said Goldfarb in an email, adding, "and we will discuss Ebola."
Director of the Nursing Program at LMC, Collin McDowell mentioned that people in the U.S. seem to not give a second thought about what's going on in West Africa. "It's just those people over there," said McDowell, adding, "those are the main people dealing with it every day."
McDowell explained that nursing students are not going to be dealing with Ebola patients, so they will not do anything specifically on this virus since contagious diseases are already part of the program, but they do go over all other precautions such as: contact, droplet, airborne and standard.
"They are not going to be in those facilities … we don't have them in the emergency department right now, so they are not going to be triaging patients who might be suspected of having Ebola," said McDowell. He does mention it in class as a topic that comes up, but there are no in-depth discussions.
Ebola has become such a hot topic that at the Board of Supervisors meeting for Contra Costa County, which was held in Martinez on Oct. 21, an oral report from Health Services Director Dr. William Walker was presented in regards to the County's preparation for handling the Ebola threat.
"I do want to say that what's become quite clear after the Texas experience is that not every hospital in the United States is capable of handling a full-blown Ebola victim," said Walker, adding, "it requires quite intensive care, it requires a great deal of training, not only in the use of personal protective equipment, but also regularly exercising of the use of that equipment and it takes experience."
Walker has been part of the Association of Bay Area Health Officials (ABAHO) since 1984. This association is a regional network of 13 health jurisdictions in the San Francisco Bay Area and is compiled of different representatives from Bay Area health departments.
This association addresses issues ranging from HIV/AIDS, anthrax, H1N1 and most recently the Ebola crisis. In his speech, the doctor explained that the Centers of Disease Control and Prevention are now talking about establishing regional centers for the treatment of Ebola.
The association made a unanimous agreement for a need to request for California to establish a regional hospital for treating the Ebola virus. They made a recommendation to Ron Chapman the director of the California Department of Public Health. "We've been in communication with him and we understand that, that process is underway," said Walker.
He expresses that training in health centers and in Contra Costa Regional Medical centers have been in operation, but "It's [imperative] any hospital to be able to identify, isolate and help to confirm an active Ebola infection," said Walker.
There is no doubt that the County is definitely preparing for a possible Ebola outbreak and at LMC, Ebola will also be discussed with students to inform them about this potentially deadly virus. McDowell offers some advice to students "Wash your hands." This may come to no surprise, as washing your hands is the best way to prevent the spread of infection and illness.
Leave a Comment
About the Contributor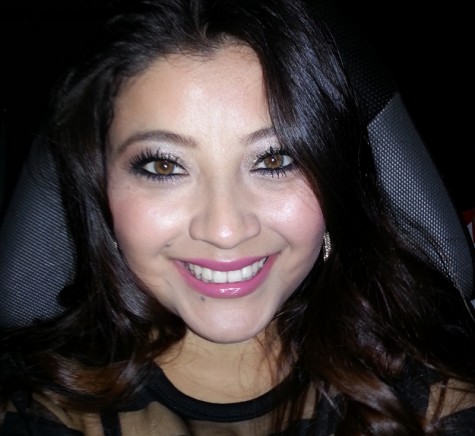 Bertha Aguilar, Assistant Photo Editor
Hello my name is Bertha Aguilar and after a long hiatus from school, I have returned to LMC and the Experience to finish up my credits and receive my AA...