Tutorials abound
Lynda.com a learning resource
Lynda.com takes the meaning of a library to another level. It provides easy to follow video tutorials that can help anyone learn software, improve business skills or achieve personal goals.
The Professional Development Advisory Committee (PDAC) has recently purchased a license for all Contra Costa County Community College District employees to use the website.
Mary Oleson from the district wide professional development committee said, "we are really excited about lynda.com." Oleson, who is also the LMC site administrator for lynda.com, is very thrilled that this new tool is now offered to all district employees.
Expert teachers who are working professionals teach these video tutorials. Lynda.com has a library of over 110,000 web-based tutorials on subjects such as; web design, photography, business skills, music, 3D animation and much more. "The courses are broken up into modules so you can look for what you want and get in and get out," said Oleson. "I think that it's just going to assist our faculty in being better users of technology and gather other tools along the way," she added.
All faculty are encouraged to take advantage of this tool and use it as frequently as possible "We are really committed to increasing the usage on campus so that we can keep it, it's just a great tool," said Oleson.
The PDAC has only purchased a one-year contract and they hope to extend it to next year, but that all depends on the usage by the staff this year after they are able to determine if this tool was beneficial.
"We are hoping to be able to down the road provide some sort of incentive for employees for the amount of usage that they do," said Oleson.
Other LMC employees have already started using the website. Administrative Assistant for Student Services Kathy Cullar has begun taking a course on Microsoft Excel.
"I have browsed the lynda.com site and also begun a course in how to use pivot tables in MS excel and I love the format," said Cullar. "I think lynda.com is an excellent resource for classified staff in particular. It will help us keep up with software upgrades and provide the help we need when we know what we want to do in a document but don't know or don't remember how," continued Cullar.
Videos can be watched on the go from a tablet, iPad or mobile device with unlimited access. New courses are added every week to keep the site up to date.
For more information head to the "about" tab on lynda.com where you can take a guided tour of the website.
Leave a Comment
About the Contributor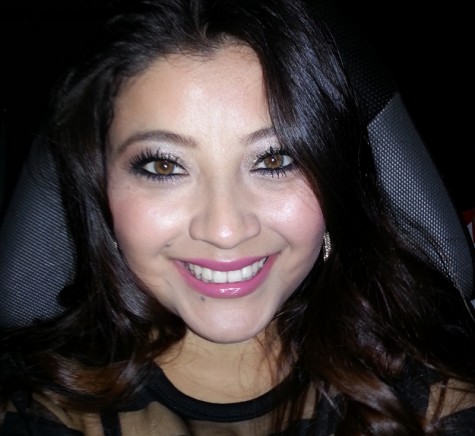 Bertha Aguilar, Assistant Photo Editor
Hello my name is Bertha Aguilar and after a long hiatus from school, I have returned to LMC and the Experience to finish up my credits and receive my AA...