GE classes prove useful
Student proficiency charts high
The Los Medanos College General Education Committee collected over 300 student papers during the fall 2013 semester. Students from GE courses in journalism, biology, philosophy and political science were asked to attend a reading in their subjects and write a 500-word essay.
A presentation to all faculty Monday, March 31 led by GE Committee Chair and English Professor Alex Sterling shed light on the topic.
The research was to learn how students do in an assignment that measures three GE student learning objectives (writing/reading, critical thinking, ethics) in relation to the number of GE courses that student has taken.
Based on a rubric, each paper was scored as high proficient (HP), proficient (P) or not proficient (NP) in the three aforementioned topics. Proficient was defined as "meets our expectations for a student at or near completion of the AA/AS degree" according to an email sent out by Sterling.
The basic findings were that GE works. The more GE courses a student takes, the higher their proficient was in ethical thinking, critical thinking and writing.
"Based on what we have, it is the GE courses that are having a desired effect," said Sterling.
Students who had completed 0-9 GE units passed the assignment about 20, 40 and 50 percent pass rate in ethical thinking, critical thinking and writing, respectively. Students who had completed over 21 GE units passed about 60, 70, and 80 percent pass rate in the three categories.
While there were general positivity on the findings, GE Committee Member and Political Science Professor Dave Zimny said more research is needed.
"The problem with doing a more thorough study is that it would take literally several years to gather the data before we would really know in a stronger sense what the relationship was," said Zimny.
He added, "Considering the strong correlation here, this is consistent with many other studies done. We are pretty confident in saying that completing more GE units does result in higher competencies in ethical thinking, critical thinking or writing."
District Senior Dean of Research and Planning Greg Stoup echoed Zimny.
"We are left with looking at observational studies of different populations of students that are distinguished by certain behavioral traits that might be related to a higher score, so we cannot control that. However, this is a study that has been done in various methodologies and the same general finding keeps coming up. They show the same general pattern of an increase in proficiency," said Stoup.
For more information contact Sterling at 439-2181 ext. 3212 or go to losmedanos.edu/intra-out/ge/default.asp.
Leave a Comment
About the Contributor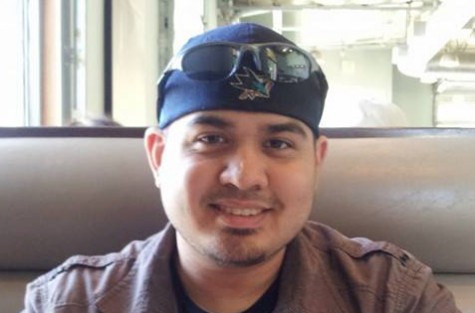 Brendan Cross, Special Projects
Brendan Cross, 22, is a former editor-in-chief and webmaster of The Experience. He is currently the special projects manager.

After graduating from...