Debate duo wins tourney
Pair joined squad just weeks before event
Students Dylan Melowitz and Dennis Tekell led the Los Medanos College Debate Team to a novice division tournament win in the 2014 NCFA Championship Tournament at San Joaquin Delta College in Stockton Feb. 7-9.
Both Melowitz and Tekell had never taken part in a debate tournament before the event and had only joined the squad a few weeks prior.
Tekell said he did not expect to make that much of an impact so quickly. "I was somewhat nervous to even enter the tournament and ultimately decided to because I felt that, even if I did terrible, I needed to just go out there and get my feet wet. I was surprised we even made it to the elimination rounds and, at that point, we were just trying our best to keep the momentum going," he added.
Melowitz also did not expect to make such an impact.
"You always have this kind of inkling of hope in the back of your mind, the part of you that thinks what if…wouldn't that be awesome," Melowitz said.
Tekell and Melowitz won their first three debates then lost the next two. They ended up winning their next debate to avoid elimination and moved on to a pre-elimination round where they faced a team that had beaten them earlier, but the tides turned around as they moved on to the next round.
Sunday came around, the final day of debates, as Tekell and Melowitz aimed to keep the streak rolling.
"Sunday came, and with it came another day of grueling debates. Dennis and I were mostly relaxed though. It felt like we were playing with house money. We were the underdogs. A couple rounds go by and suddenly we're in the finals."
In the semifinals, the duo faced off against San Jose St. in a debate about if the UN should adopt an interest rate ceiling on international micro-financing operations. In the final round of debating they faced off against Contra Costa College on whether or not the United States should improve its relationship with Russia.
Assistant Professor of Communication and debate coach Kasey Gardner said, "Typically students at their first tournament have fun, but are confused by many of the topics and people they debate against. Dylan and Dennis were markedly different. They engaged directly and were successful. It's a huge win for the team. When we have a team go deep into elimination rounds, the whole team gets behind them."
Tekell said the win at the tournament was amazing and said, "we couldn't have done it without the whole team and the coaches. They were all extremely supportive and kept us going."
Melowitz echoed that statement and said, "We wouldn't have made it that far without them, there's no doubt in my mind about that."
Some other LMC standouts at the tournament were Tatiana Lejarza who took a 7th place finish in speaking in the novice division and Katie Lucas and Collin Brown who received a 5th place quarter finalist award in novice debate.
The team is now gearing up for the 2014 National Parliamentary Debate Association National Tournament at Northern Arizona University in Flagstaff, Arizona March 20-23.
Leave a Comment
About the Contributor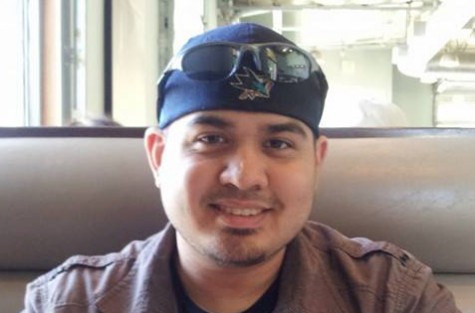 Brendan Cross, Special Projects
Brendan Cross, 22, is a former editor-in-chief and webmaster of The Experience. He is currently the special projects manager.

After graduating from...