Parking strife in Brentwood
Insufficient parking at the LMC Brentwood Center has always been a lingering problem, but the parking situation is about to become scarce. Parking for the Brentwood Center is limited, as it shares public parking with surrounding businesses. The Sand Creek business center are a cluster of buildings located right next to the campus, these are private buildings and have their very own private parking, which has been used by not only students, but also faculty in previous years.
Parking in the areas with "Private Parking" signs was never enforced. "When the economy dropped beginning about 2008, a lot of the office space in the Sand Creek Business Center was vacated," said Sharen McLean, Satellite Business Services Coordinator of the Brentwood campus. Some office spaces still remain vacant today.
On Jan. 23, McLean and Gail Newman, Senior Dean of Student Services, were visited by Gil Hagar. He advised them he recently had taken ownership of the business center property, and no longer wanted any students to park in the areas designated as private parking. If students do not abide they will be risking having their cars towed.
" I feel like it's a good thing cause it's the guy's property and he deserves to have his parking, and not have another building come and take it from him," said student Branden Rosales.
"There is abundant parking all around the Sand Creek business center, and it's close to the college, so most people assume it's for college use too, but it isn't," said McLean "there are private parking signs all around it," she added.
The Brentwood center offers students free parking, which is a big plus, but the fact remains that more public parking is needed not only for students but for shoppers who come to this center.
"I think there should be more parking definitely," said Rosales. "There have been times where I haven't found one for 20 minutes and it made me late to class multiple times."
An effort to inform students of the new parking restrictions have been made by having teachers make announcements in class, posting signage around campus and even flyers have been placed on some cars in the parking lot. Students, faculty and staff have also been encouraged by the college to arrive early to allow sufficient time to find a parking spot or to consider other alternatives such as: car pooling or using public transportation.
If you are a student who takes classes at the Brentwood campus please be aware and abide by these new restrictions or it may cost you not only a trip to the impound lot, but towing expenses as well.
Leave a Comment
About the Contributors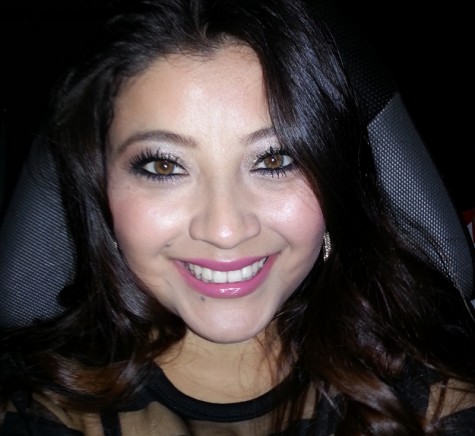 Bertha Aguilar, Assistant Photo Editor
Hello my name is Bertha Aguilar and after a long hiatus from school, I have returned to LMC and the Experience to finish up my credits and receive my AA...