Resignation clarified
Sanctions a factor in Clark stepping down
Los Medanos College lost a valuable leader last week when Associated Students Treasurer Rosanna Clark resigned. Her resignation was a surprise to the AS, but she was facing possible sanctions that forced her hand.
Clark loved her position within LMCAS. She loved being a voice for the campus and helping to make LMC a better place.
She proved that when she spent six months planning and putting together a conference to raise awareness for breast cancer. This conference was cancelled, and the cancellation was a key factor in why she resigned.
It was just something that got her contemplating if she should resign or not.
"They sped up my decision," she said.
How so? In the weekly LMCAS meeting on Nov. 4, they were discussing drafting a letter to the doctors who expressed displeasure with the cancellation of the conference when they learned that Clark misrepresented the AS to the doctors in emails. The reason as to why LMCAS was misrepresented in the emails to the doctors is unknown.
Under section VII of the LMCAS bylaws, under sanctions, "Misrepresentation of the LMCAS or the individual role within the LMCAS," as a cause for sanction. This led to the AS adding possible sanctions for Clark as an agenda item for the following meeting.
In that meeting, during her senator reports, Clark calmly handed in her resignation to the surprise of every member of the AS.
LMCAS President Brianna Klipp felt that the sanctions were a factor in Clark's sudden resignation.
"It probably had something to do with it but she violated our bylaws," Klipp said.
It wasn't the only reason, though, because the conference cancellation still weighed heavyily on her.
"I hate that this was a learning opportunity that the students and community missed out on," she said.
The sanctions are what tipped the scales as she was only contemplating resignation before the sanctions were brought up.
"There are parts that I'll miss," she said. "I wish them luck."
As much as she'll miss it, it was just time for her to go.
"It became an unhealthy environment," she said. It is tough to continue with something, even something you love to do, when you feel that way.
Clark will continue her work to raise awareness for breast cancer without the support of the LMCAS. She is set on finding a new venue for the conference she planned, but for now she is enjoying the free time, spending it with her family.
Leave a Comment
About the Contributor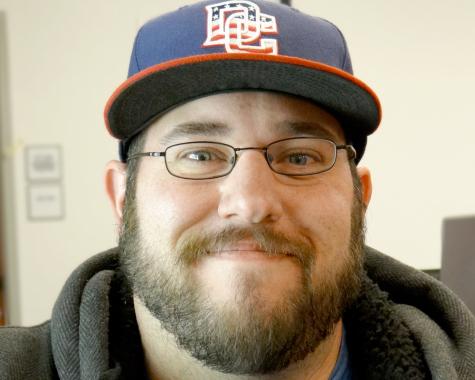 Steven Luke, Sports Editor
My name is Steven Luke and I am currently in my fifth semester at LMC and my third on staff for the LMC Experience. This semester I am the Sports Editor...