Transportation turmoil
Effort for new bus pass program in the works
Students who ride the bus to school may soon have the hit on their wallet lighten up. LMC student Quiana Shaw has been spearheading the effort to once again reach an agreement with Tri Delta Transit in order for students to receive discounted bus passes, one way or another.
While it is a definite need for some students, the road to an agreement with Tri Delta may be bumpy.
In an interview that Shaw conducted with Interim Dean of Student Success David Belman, he recounted some of the history behind previous talks with Tri Delta.
In the early to mid 2000's, LMC had an agreement with Tri-Delta for discounted passes that eventually went defunct. Belman contacted a Tri Delta representative in 2009 to ask for passes at a discount that can be sold to students once again, and they declined. Tri Delta was in a bit of a situation as they were just struggling to break even financially and were upping their rates. They also added that they were getting outrage from high school and middle school parents in regards to LMC getting discounts that they did not receive.
A survey, put together by various LMCAS members, will soon be released to students in regards to interest in once again upstarting a bus pass program. The survey also goes into more detail of the history between the school and Tri Delta.
"A few years ago, Tri Delta Bus Company approached LMCAS to try to get all students to pay for a bus pass fee. Through compromise, LMCAS allocated funds ($14,000) and various transportation companies matched the amount to create a $28,000 free bus pass program for LMC students. During that time, approximately 1400 students utilized the bus pass program. After five semesters, the LMCAS budget could no longer sustain the cost of the program. At that time, Tri Delta proposed a mandatory "transportation fee" on all students. LMCAS felt it was wrong to 'tax' all students for the bus passes, at which point Tri Delta declined to participate in the program with the student government," according to the survey.
Belman also discussed the possible transportation fee and an ensuing election that would be voted on by a large portion of the student body.
"Essentially our feeling at the time was, in order to impose a fee like this, there would first need to be a student body election, then second, the governing board of the Contra Costa Community College District would have to approve it. So in some ways you would have to work backwards. You have to go to the chancellor of the district then the governing board and ask if they will support us in the election."
Shaw is now working towards putting together a proposal to bring in potential partner companies such as Spare The Air, who told her that they may be able to contribute money if a proposal of a clear budgeted amount was presented to them.
Shaw's essential goal at this point in time is to strike a deal with Tri Delta where students would pay a one-time semester fee of somewhere around the normal price of a 31-day monthly pass which is currently $57. If a student were to buy five such passes to cover an entire semester, the total would amount to $285.
The survey will be used to calculate how many students are interested in a similar program to the previous one the school had. It will also hopefully garner possible answers to other issues such as deciding how it would be distributed to students if the passes were of a limited quantity, such as a first come first serve system or a lottery system, as well as sustainability of the program and having longer term commitment with the companies involved that are subsidizing the cost.
It is imperative that students who are interested in bringing back a bus pass program take part in the survey and let their voice be heard. For more information contact LMCAS at 439-2181 ext. 3266 or stop by the Student Life Office located in the GA building.
Leave a Comment
About the Contributor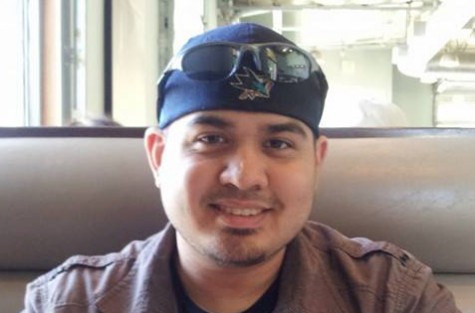 Brendan Cross, Special Projects
Brendan Cross, 22, is a former editor-in-chief and webmaster of The Experience. He is currently the special projects manager.

After graduating from...