PTEC helps mold careers
Program to hold three informational sessions
Los Medanos College offers a variety of vocational training programs geared toward guiding students into a specific field.
One such program that is offered by LMC is the Process Technology Program, or PTEC. This program has been helping students to become adept in the petrochemical and refinery fields.
The PTEC Program will be holding information sessions on Nov. 21, Dec. 7 and 11 in the Library Community Room L-109. Registration for the sessions may be done online at losmedanos.edu/tec/.
Twenty-three-year-old LMC student Sara Lawson first heard about the Process Technology Program when she worked as a Certified Safety Contractor for Shell Refinery. Lawson is one of the few female students in the program and encourages others to consider it if they are looking for a career, "that is challenging but rewarding at the same time."
Lawson said being a female has its perks, "women are kind of ahead because not very many women want a job that is laborious. It's a lot of hard work and not very many people can do it. But it's worth it and the pay is great."
The PTEC Program nurtures the traits and proclivities needed to become a Process Technician or Plant Operator.
The PTEC Program, located in Room CC3-319/320, was developed five years ago in response to local chemical and refining industries' request for well-trained employees they could hire locally instead of recruiting out of state.
The program is fully funded by government grants and donations from the refineries in the Bay Area, and is modeled after a curriculum taught at 43 community colleges and universities around the United States and at two international institutions.
LMC is the only college in Northern California to offer this program.
"I think it's a great program. It's a short period of time to get a good skill set that can provide you with a great job to feed your family," said A'kilah Moore, who oversees some of the Vocational Tech Education Programs.
The PTEC Program is a 33-unit Certificate of Achievement program that can be completed in three to four semesters. Students also have the option of obtaining a two-year Associate in Science Degree. The enrollment fee per unit is currently $46 for California residents. Scholarships are available for those in need.
As it stands now, many plants prefer to hire people who have three to five years of experience. The certificate of completion allows you to prove your worthiness to prospective employers.
Many of the instructors in the program have been directly involved in the refining and chemical industries.
"The program offers great job placement for students that finish the program and sometimes even before they graduate. If students can make it past the first semester they will definitely finish the program," said PTEC Director and Instructor William Cruz, "I have had many successful students graduate from the program and are now making $100,000 or more a year as an operator. The time students invest in the program is incomparable to the benefits they will receive from actually working in the industry."
Twenty-four-year-old Birkeland Stout, current LMC student in the program, is one semester away from completing it but already finished an internship with Dow Chemical in Pittsburg.
"I learned a lot realistically. I was able to apply what I learned in class into real hands-on work during my one month internship," said Stout.
In the program, students learn how to operate state-of-the-art simulation software used on campus in the PTEC lab and during the last semester are introduced to an outdoor laboratory located near the science building. The hands-on lab teaches students the essential skills required by the refining industries and is modeled after real equipment operations used by local industries. Process Technicians are responsible for gathering information using instrumentation and lab equipment to maintain a safe work place and comply with government regulatory requirements.
Current PTEC student Diana Sauceda only had good things to say about the program. She is just getting started in the program, with Fall 2013 being her first semester. Sauceda said the program "offers a promising career."
She is enrolled in both PTEC 10 and PTEC 12 under the instruction of Cruz.
She took interest in the program after one of her friends, who also partake in the program, told her about it. With her degree she hopes to be a part of the Petrochemical or Oil Industries.
Companies with large manufacturing operations in Contra Costa County include Chevron Corporation, Dow Chemical Company, Tesoro Petroleum Corporation, Shell Oil and Phillips 66.
Public Affairs Representative for Shell Corporation Erin Hallissy said that the Martinez refinery has recently hired 21 new operators. Approximately one-third of those hires were graduates of the PTEC Program.
"In this type of industry you have to be self-motivated. You cannot solely rely on the instructors to provide you the networking. Take advantage of the resources the instructors provide and be pro-active and apply everywhere you can. You are not expected to know everything so ask questions," said Stout.
Visit the PTEC web site for additional information at www.losmedanos.edu/tec or call 439-2181 ext. 3194 to reach the PTEC department.
For more information, email PTEC Director William Cruz at [email protected] Additionally, the financial aid office may be reached at 409-2181 ext. 3139
Leave a Comment
About the Contributor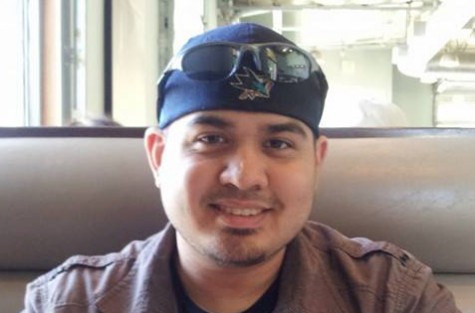 Brendan Cross, Special Projects
Brendan Cross, 22, is a former editor-in-chief and webmaster of The Experience. He is currently the special projects manager.

After graduating from...