Reps toot school horns
Bright smiles and chatter filled the indoor quad of Los Medanos College's Transfer Day on Monday Oct. 28 as the various university representatives put their best charms forward. Students had the opportunity to learn about many different colleges, from one of the popular ones like UCLA to lesser known ones like Allied American University.
One student, Miguel Maravills, knew exactly where he wanted to transfer and Transfer Day gave him that opportunity to speak with those university representatives.
He said, "I want to go to Santa Barbara, Sonoma, or Cal Poly because I like the more intimate environment, getting to know people and small class sizes."
There were about 48 universities that participated in this bi-annual event, which took place on the third level of the college complex from 10 a.m. to 1 p.m. This included several public and private universities in California as well as a number of out-of-state universities.
Students roamed around as they sifted through pamphlets, walked from booth to booth, and spoke to representatives about the questions and concerns they had. Many questions regarded majors, the cost of attendance, and the requirements and prerequisites needed for transferring. While some booths had representatives waiting for students to come by, others had a several students waiting to talk to a representative.
Out-of-state colleges included University of Nevada: Reno. The university representative, Rachel Lane, was quite engaging and friendly to students that came up to her booth. She stressed how affordable UNR is with the discount of the Western Undergraduate Exchange. That allows students of sister states like California and Arizona to pay less than half of the regular out-of-state tuition.
"It's affordable and comparable," Lane said. "Come to campus and you'll see students from all over the world doing incredible things."
In addition to Transfer Day, a companion event, College Night, was held in the evening from 6 p.m. to 8 p.m. in the LMC gymnasium. College Night invites high school students in the area to check out LMC. Since it was open to the public, LMC held their own booths such as Honors Programs, Puente Program and Transfer Academy trying to recruit incoming students.
As attendees entered the gymnasium, LMC student ambassadors greeted them with friendly smiles and handed out LMC bookstore bags far carrying informational packets, brochures, bookmarks, and other free goodies. Just as many universities and more were in attendance of the evening event and the gymnasium was packed with crowds of students and parents.
In attendance for both events was John F. Kennedy University. Representative Marcey Vasumpaur was excited and determined to recruit as many students as possible and to show off JFKU's best assets.
"You're going to smile," she said. "John F. Kennedy is a Bachelor's completion school so we only take students in for their junior or senior year. I'm here to find out what kinds of major incoming freshmen are really interested in 'cause we're looking to see what kinds of programs we should be planning at JFKU."
Another university representative of Allied American University, Tammy Henriks, expressed her main goal of the event.
"We are out here trying to help you guys. That's what we do," Henriks said. " It's what we do to put our names out there and let you know that you have options and to talk to you if you have questions."
Even though Allied American University is a lesser known online college, Henriks stressed the importance of a better future for students.
"I have engineers that just started and the reason that they're getting certificate programs is because they can go on and work and not have to get paid minimum wage. They could still do what they're doing and go work instead of flipping burgers or that type of things," she added. "So even the parents or family members who want to get their real estate license, we can do that for you. We prepare you for it. So we have a lot of options for the modern world that all that could do everything online."
Transfer Day was a great success, leaving representatives satisfied with the number of possible recruitments and students happy and eager to transfer and further their career goals.
LMC student Joshua Cruz said, "I think it's a big success. It's a great thing LMC does and it's a good turnout."
It is also highly encouraged that students interested in representatives from the booths they visited or those that were not in attendance further speak to them to get more information. Students that are seeking more information about transferring are encouraged to visit the Transfer Center which is located in Room 225 on the second floor of the College Complex. The center is open Monday through Thursday from 9 a.m. to 5 p.m. and Friday from 9 a.m. to 3 p.m.
-Kendall Ogorchock also contributed to this report
View Comments (2)
About the Contributors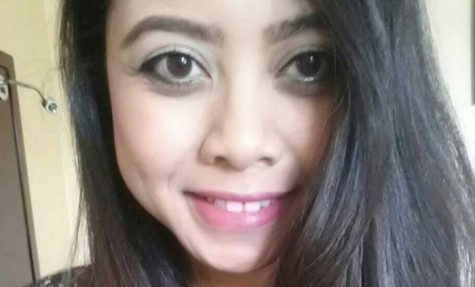 Rattana Kim, Writer
Rattana Kim, 19, is in her third semester of journalism at Los Medanos College, and it will be her second spent as features editor for The Experience....