JFKU deal for staff
Faculty and staff of the Contra Costa Community College District now have the educational opportunity to go back to school. In an email sent out to all employees of CCCCD, Chancellor Helen Benjamin announced a new partnership with John F. Kennedy University.
This partnership provides scholarships, which is the equivalent to a 20 percent tuition discount, for the undergraduate and master's degree programs at the Pleasant Hill and Berkeley campuses. They are currently available for this academic year.
These scholarships make it possible for working adults to attend courses in the late afternoon and evenings or online.
"Often many staff haven't finished school so it is an opportunity for them to get back into school," said JFKU's Director of Marketing Cathrine Santini. She hopes that this partnership will help faculty and staff advance their skills and explore new direction.
There are a variety of undergraduate and graduate programs being offered. Undergraduate programs being offered include business administration, health science, law enforcement leadership, legal studies, liberal studies, and psychology. Graduate programs being offered include counseling psychology, health education, management, museum studies, sport psychology, and many more.
According to Santini, this is the first time this kind of partnership is being offered.
"Our new president Mac Powell is big on partnership," said Santini. "We're trying to see what we financially can afford to do."
The talks of the partnership started in May.
Santini said, "It came together really fast. The Contra Costa Community College District was really excited and very supportive of us."
Although it was being put together over the summer and there were a few setbacks due to summer vacation, it was completed in August, just in time before the fall quarter.
District Director of Communications and Community Relations Tim Leong expressed his feelings about the partnership. "The District had been doing things to improve and develop our employees' skills and give the opportunity to make working at the district a safe place to be."
Leong encourages faculty and staff to go further their education, especially those that were not able to finish school.
"If we can finish school, whether it being a better teacher, becoming more qualified, then it is a great opportunity," he said.
This 20 percent tuition discount provides an incentive and makes it more affordable and easier for faculty and staff to go back to school.
However, there are a limited number of spots. Although all CCCCD faculty and staff are eligible for this scholarship, there are about 1,000 spots open. This is due to JFKU being a private institute.
To learn more about this opportunity, general information sessions are being held at CCCCD locations, where pizza and refreshments will be provided. The next upcoming dates are Oct. 15 at the District Office Board Room from 12:00 p.m. to 1:00 p.m., Oct. 17 at the Los Medanos science building in Room 225 from 11:30 a.m. to 12:30 p.m., and Nov. 13 at Contra Costa College in the green room from 12:00 p.m. to 1:00 p.m.
To RSVP for the general informational sessions or schedule an appointment for a campus visit or to meet with an academic advisor, contact Marcey Vasumpaur at [email protected] or call 969-3537.
Leave a Comment
About the Contributor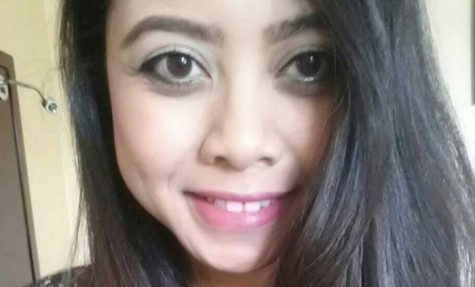 Rattana Kim, Writer
Rattana Kim, 19, is in her third semester of journalism at Los Medanos College, and it will be her second spent as features editor for The Experience....