Doctor shares journey
Flor Mounts, MD visited Los Medanos College's MESA center Friday, where she spoke to students about her life and becoming a doctor.
"I'm a family physician up in Oregon, in Klamath Falls. I don't know if any of you guys have heard of Klamath Falls. Anybody?" asked Mounts, to the audience who fell silent. "Yeah, it is a pretty small town."
Mounts was born in Nicaragua's capitol, Managua. When Mounts was 6-years-old, her family came to the United States.
"Part of the reason we came to the United States was because of the political things that were happening in Nicaragua. There was a big civil war. The Sandinistas were trying to overthrow the government and they did — they ended up winning," said Mounts.
The Sandinistas would recruit young men like Mount's father, to join their rebellion against the government.
"He was in college when they recruited him and he didn't realize what he was getting into," said Mounts.
However, Mount's maternal uncle, did not want to be a part of the Sandinistas, so he moved to Los Angeles and his family eventually followed him.
"My grandmother — my mom's mom — said 'well, I'm going to follow my son' so she came up as well. After all that happened, my mom said, 'I don't want to be here anymore, there's a lot of turmoil' and my dad didn't want to be with the Sandinista movement, so he decided to leave as well," said Mounts.
When Mounts and her family arrived in the US, they were under asylum. This means her family was able to stay in the country legally for a certain amount of time before they had to leave.
"Asylum only lasted for so long and eventually they said, 'you have to go back' but my parents said 'no, we're going to stay,'" said Mounts.
Mount's parents applied for residency and eventually citizenship, but did not end up becoming citizens until Mounts was in high school.
"I want to talk about my education, because a lot of it was influenced by that. I went to public schools the whole time," said Mounts. Mount's family was poor and lived in South Central Los Angeles. "Eventually we moved up to East LA. One of the things my parents did that really helped me become successful, I feel like, was getting me into different programs."
As a child Mount's was in an English Second Language program. Mount's mother found a way to send her daughter to Brentwood Elementary School.
"I don't know how my mom did this and how she found out about it, but she sent me off to Brentwood Elementary School in the valley, to a magnet program."
Mounts credits the magnet program for helping her get ahead and getting out of the 'ghetto'. Every morning, Mounts was bused out of South Central and East Los Angeles to Brentwood.
"It gave students like me access to good teachers. Not that there aren't good teachers everywhere, but a lot of places in low income areas are overwhelmed and teachers aren't really able to do what they are meant to do," said Mounts.
When Mounts graduated from Roosevelt High School, she had a 3.7 GPA. Being involved in many different programs growing up gave Mounts the edge she needed to get ahead and go to college, where she would major in Biology.
" I ended up going to Point Loma Nazarene University," said Mounts, about her life after high school. "Part of the reason why I went here was because my family grew up in Nazarene, we're Nazarene Christian and I got a scholarship for that. I also got a scholarship for my academics and ended up with about a 75 percent ride."
During her college years, Mounts had a boy friend and didn't always make it to class. When she graduated she had a 3.06 GPA. Eventually she broke up with her boyfriend and took a year off.
"Life happens when you are trying to get into a job," said Mounts, when recalling her college experiences.
A year later Mounts decided to apply to medical school. The application process begins with the Medical College Admissions Test. The MCAT is a seven and a half hour test and cost Mounts, $305 dollars. After the MCAT, applicants must then complete the American Medical College Application Service.
Mounts $789 dollars in AMCAS fees when applying to 18 different medical schools. Schools will ask students for secondary applications, which cost between 50 and 150 dollars.
"I sent those out and I got one request for an interview. One. One request out of 18 schools and all that money. UCSD! I was like, I'll take it," said Mounts, who was living in San Diego at the time.
Mounts was given conditional acceptance to UCSD due to her 3.06 GPA.
"The first two years of medical school were lectures. Learning a lot of basic science stuff along with physiology. Then the next two years you do your clinical work. That's when they release you into the hospitals and you learn how to become a doctor," said Mounts.
During this time, students in medical school will begin the US Medical Licensing Examination.
"This is what everyone has to take in order to get licensed as a doctor," said Mounts.
The USMLE is a two-part process, including an all day simulation where students interact with actors who play patients.
"They really just want to know that you're not weird. A lot of international students have problems with this because of language issues. They don't want you to be like, 'You've got cancer now, bye' so they videotape you and go through everything," said Mounts.
After passing medical school Mounts had to decide what type of residency she wanted to go into. Family medicine was the best fit for her because she wanted to become a doctor that could do everything.
"There is a lot of need for family doctors," said Mounts.
The only residency not in California that Mounts applied to was in Klamath Falls, Oregon. In rural areas, like Klamath Falls, there is an even greater need for family doctors. Family medicine residency consists of an intern year and three years of training, which prepares residents to become a doctor.
Mounts, whom just finished her residency, will be taking her Medical Board Exam in November of this year.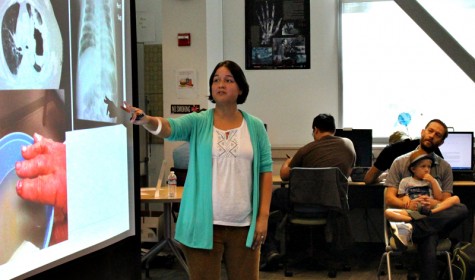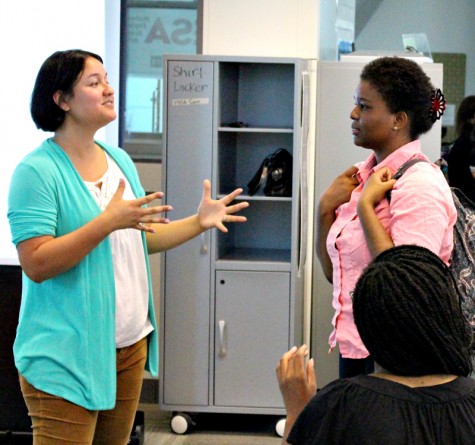 Leave a Comment